Informed sources continue to share information about which items are contained in the response package, which today are documented for consideration by the State Duma. Recall that earlier it became known about such likely retaliatory measures as a ban on the participation of US citizens and business residents to take part in the privatization of Russian assets. Also, State Duma deputies are considering a ban on the supply to the United States of rocket engines used for the needs of NASA (RD-180), and some metals, such as titanium.
First Deputy Chairman of the State Duma of the Russian Federation, Ivan Melnikov, informs the media that the proposed draft law contains a legislative provision restricting the importation of American raw materials, food and some non-food products into the Russian Federation. We are talking about a complete ban, for example, on American alcohol and tobacco products. The question of a ban on the import of American drugs, but only those whose analogues are already available on the Russian market, is being considered.
Another sanction measure considered for introduction to the United States is related to the ban on cooperation in the nuclear field. It is on this measure that much attention is paid in the Middle East and directly in the States. In particular, foreign experts fear that a breach of agreements with the United States in the nuclear field will benefit, for example, Iran, which "can transfer nuclear technologies."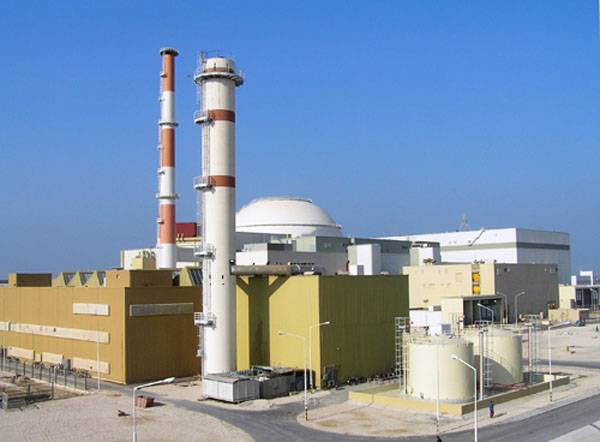 Bushehr Nuclear Power Plant (Iran)
Such concerns are expressed against the background of the fact that Trump constantly speaks of his readiness to withdraw from a nuclear deal with Iran. Also, the need for the United States to break the agreement with Iran, reached under Barack Obama, they say in Israel.