In fact, there was no chemical attack in the Syrian city of Duma. The only source claiming the opposite is biased and loyal to the Western powers, writes the Austrian edition of Contra Magazin.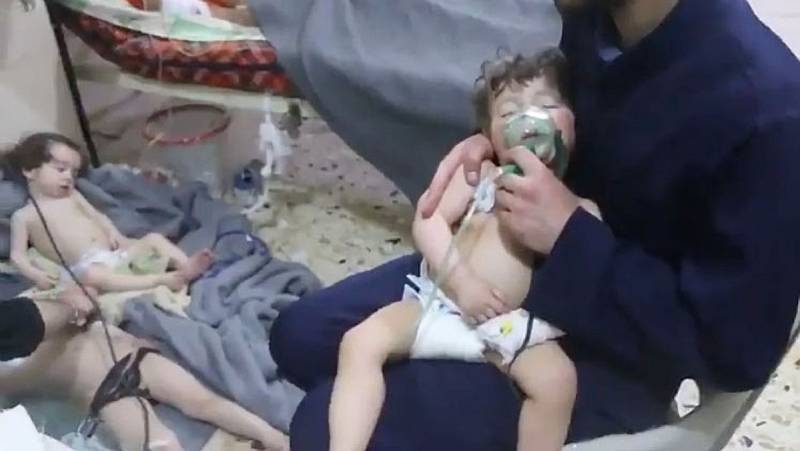 "The Syrian city of Duma, where a chemical attack allegedly took place, is the last major stronghold of militants surrounded by Syrian troops, but, moreover, the so-called White Helmets are active there, among other things, receiving funding from the US and British foreign ministries and Germany and are close to local terrorist groups ", - leads the article
InoTV
.
These "propaganda troops" receiving instructions, including from the CIA, are "the only source to which the West refers when it comes to a hypothetical gas attack in the Duma," notes publication author Marco Meier.
It is quite possible that the British MI6, which, together with the CIA, "have been trying to weaken the power of President Bashar al-Assad for many years, has been implicated," he believes.
Other goals may be pursued: "through Syria, you can attack Russia or Iran, which is very appealing to Russophobes and pro-Israel forces in American politics," the article says.
Russian military experts visited this area, these houses and streets; talked with local doctors, visited the only functioning hospital that exists in the Duma, including its basements, where almost mountains of corpses were allegedly found. There is not a single corpse, not even a single person who applied for medical assistance,
quotes the publication of the permanent representative of the Russian Federation to the EU Vladimir Chizhov, speaking on the TV channel Euronews.
This is consistent with the reports of organizations located at the scene of events and operating under the auspices of the UN, the author argues.
"They all say the same thing: there was no use of a poison gas or other chemical there. So it was not only the Syrian government and the Russian side that reached this conclusion, "Mayer stresses.
And, most importantly, Damascus has no reason to use toxic agents, "even if they had them, in 2013, all stocks of chemical
weapons
Syria was destroyed under international control, "he recalls.
The final victory of the Syrian government is only a matter of time, so for the Syrian army there is no point in himatak.
And to whom it can be profitable? Not exactly the Syrian government, not Russia and not Iran,
Meyer concludes.