The head of the Russian Foreign Ministry, Sergey Lavrov, held a meeting with his Dutch counterpart, Steph Blok. During the meeting, the issue of the crash of an airliner flying on the MH17 flight from the Netherlands to Malaysia was also raised. The plane was shot down in the summer of 2014; the investigation by the Dutch Commission is still ongoing.
Sergey Lavrov noted that even after almost 4, since the moment of the terrible tragedy, Ukraine did not answer a number of questions that arose immediately after the fall of the wreckage of the airliner near the village of Grabovo. At the same time, the Russian Foreign Minister is surprised that the investigation team does not ask Ukraine any questions.
TASS
quotes the head of the Foreign Ministry of Russia:
The Joint Investigation Team has no questions, for example, to Ukraine and about its contribution to the investigation. Although, until now, none of the Ukrainian dispatchers, who were on duty on that day, were questioned, Ukrainian radar surveillance data was not obtained by the investigators.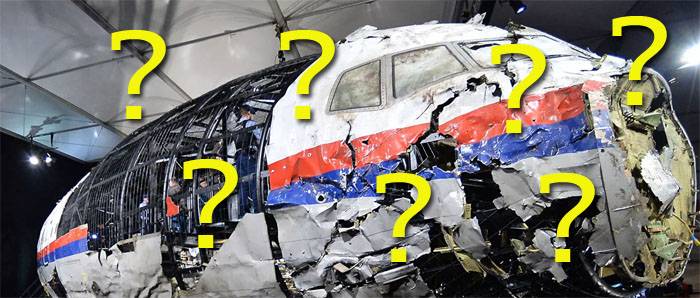 According to Sergey Lavrov, the problems with the investigation are obvious. No information on the work of the investigative team is published, although there is a UN Security Council resolution 2016, which spells out the need for investigators to report on how investigative actions are progressing, and what conclusions were made at a particular stage.
Recall that Ukraine has not yet provided data on the location of air defense systems in the area from which the passenger airliner was supposedly hit. Ukraine is also silent about why the course of the aircraft at the last moment was changed in such a way that it ran directly over the area of ​​the most intense military operations, which in itself contradicts all standards for servicing passenger flights
aviation
.