During a working trip to the units and military units in the Volga region, Lieutenant General Alexander Lapin, commander of the Central Military District (Central Military District), checked the organization of control classes in a separate special operations brigade stationed in Togliatti, said Colonel Sergei Shorin, head of the press service of the Central Military District.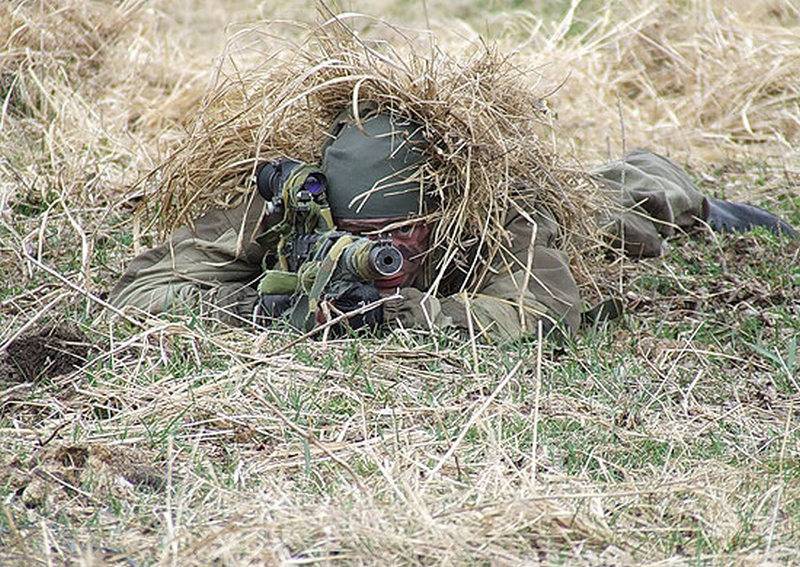 At the combat training sessions, sniper couples demonstrated to the district commander how to conduct shooting, taking into account the Syrian experience in intensive combat conditions.
Analysis of the experience of actions in the Syrian Arab Republic showed that in the conditions of modern combat, despite the use of modern means of combat, the role of the sniper still remains important
- stressed Lieutenant General Alexander Lapin when summarizing the results of the classes.
Also, special forces units at the training complex of the brigade conducted a tactical exercise to repel the attack of illegal armed groups. In the course of the exercise, servicemen were alerted and made a march on standard equipment - the Typhoon-K KamAZ and the Tigr armored cars to the concentration area.
Having inflicted a fire defeat on conditional illegal armed groups, the special forces, having entrenched themselves in positions they occupied, ousted the conditional enemy. Then they moved to the defense and suppression of the radio frequencies of terrorists by means of EW. When organizing actions by military personnel of the special forces brigade, new forms and methods of solving combat training tasks were used, introduced in the light of the Syrian experience — earthen embankments were erected, allowing equipment and personnel to fire from the shelter, units used non-standard maneuvering methods, as well as detection and destruction enemy targets in the reconnaissance-strike systems
- it is spoken in the press release, arrived to the address of "the Military Review".