The Russian Navy will receive a mobile system that allows refueling ships not at the berth at the base, but from an unequipped shore, according to
News
.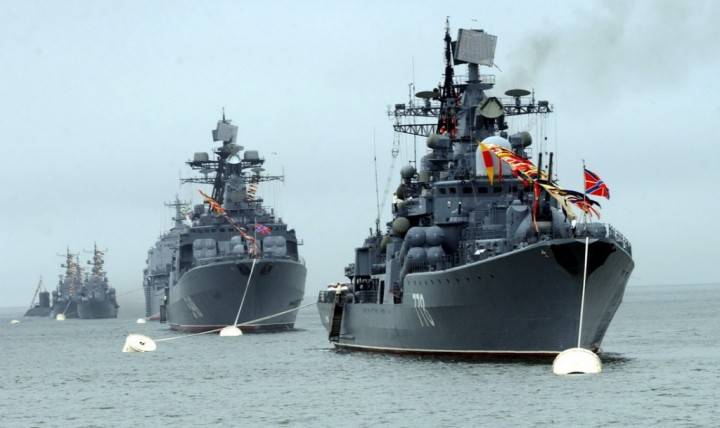 According to the newspaper, last December, the fuel and lubricants service of the North
fleet
received the latest set of unreasonable refueling of ships BZRK-100E. The equipment was successfully tested in February during the exercise.
"The most noticeable element of the BZKR-100E set is two huge reel disks with a flexible rubber-fabric pipeline wound on them with a length of 720 meters and a diameter of 100 mm. Installation for laying the pipeline has an electric drive, which receives power from the mobile generator, "writes the publication with reference to the military department.
The ships approach the shore at a distance of about 500 – 600 meters. Then with the help of standard watercraft the pipeline is pulled. The operation takes about an hour. In order not to pull the sleeve over again with every refueling, you can install a small raft on the raid. One set allows you to simultaneously fill two ships.
It is reported that in an hour through one pipeline it goes to 130 cubic meters of fuel oil or 180 cubes of diesel fuel. The size of the calculation BZKR-100E is four people. The work is carried out at the waves of the sea up to 3-x points.
The active combat leader, refueling is required every three to four days. Mobile warehouses make it possible to refuel small combat units right at the coast. In addition, the fuel can be pumped to a small, up to 1000 tons, tanker and from it to refuel large ships with a large draft. This provides the fleet with the necessary flexibility
Valentin Selivanov, former Chief of the Main Staff of the Navy, told the newspaper.
According to him, special high-performance pumps are part of the mobile warehouses. This makes it possible, if necessary, to quickly organize a field fuel supply point in any natural harbor, where they can simultaneously refuel up to 6 of small ships.