Military Automobile Inspectorate (VAI, part of the military police) will be able on the spot, without the involvement of medical personnel, to identify drunken military servicemen and remove them from transport control, according to
News
.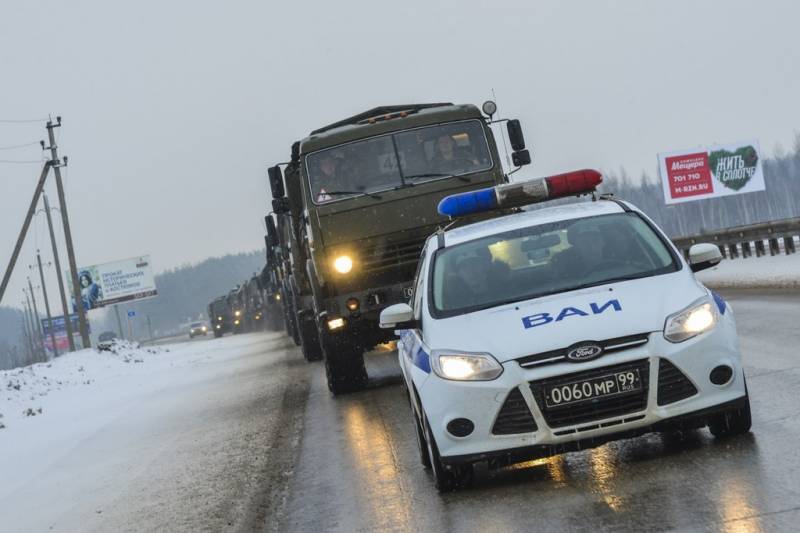 As the newspaper was told in the military department, the crews of the VAI will receive breathalyzers by the end of this year. If the device shows that the driver is drunk, he will immediately be removed from driving. In the future, the soldier will be punished administratively.
The current procedure requires the implementation of a number of legal formalities. "To determine the condition of the driver, it is necessary to send a medical examination to a hospital or a civilian hospital. It is difficult to do in the conditions of field studies or exercises: the nearest specialized medical facility can be at a distance of tens or even hundreds of kilometers, "the newspaper writes.
Regular analyzers will solve this problem on the spot.
The Ministry of Defense made a timely decision to promptly remove drunks from driving. Military drivers are most often young guys with minimal experience. They control military equipment. Oversized army vehicles, often with trailers, are themselves quite dangerous on the road. Usually these vehicles carry military cargo
weapon
and ammunition. For drivers of such transport is unacceptable any, even the minimum state of intoxication. It carries tremendous danger to other road users,
commented on the innovation leader of the movement of motorists "Freedom of choice" Vyacheslav Lysakov.
By and large, the expert believes, "in peacetime, you need to put special alcolocks on military equipment - then it will be impossible to start it if there are ethyl alcohol in the cockpit". At the same time, no alcohol analyzers can detect narcotic intoxication. According to him, "this condition can be proved only by a medical examination at the hospital."