President Poroshenko is engaged in fraud, ignoring rampant corruption in Ukraine and embezzlement of public funds, reports
RIA News
Post radio Deutschlandfunk.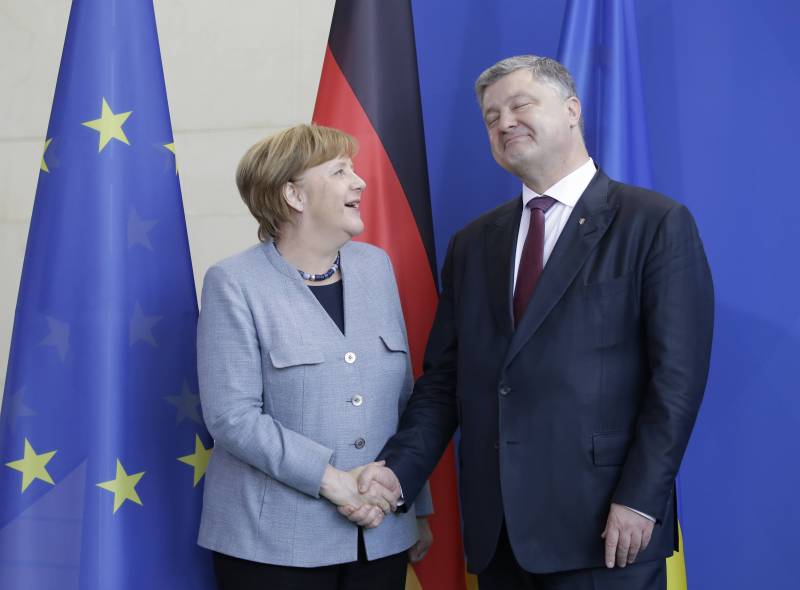 The anti-corruption law that the president submitted to parliament was not approved by the Venice Commission, the EU, the International Monetary Fund (IMF) and the World Bank, because this law provided the president himself with control over the fight against corruption,
quotes the site of the radio station representative of the Kharkov Anti-Corruption Center Dmitry Drobot.
The publication also cites the words of another activist Pavel Novik, according to whom, during the elections next year, "Poroshenko will be brought to justice."
From the role of the main fighter against corruption in Ukraine Poroshenko nobody exempt,
said Novik.
The Ukrainian leader was also reproached for earning money from the conflict with the self-proclaimed republics of Donbass. The submission notes that "the president's private enterprises received state orders in the amount of 800 thousand euros, including a contract for the repair of a frigate in the amount of more than 400 thousand euros".
Recall that the creation of an anti-corruption court, a bill on which Rada adopted in the first reading in March, is one of the key requirements for Ukraine by the IMF for the next tranche of the loan. Poroshenko said earlier that the document contains the key recommendations of the Venice Commission.
Meanwhile, anti-corruption NGO Transparency International has proposed to the Ukrainian president to withdraw this bill for revision, since it "does not comply with the recommendations of the Venice Commission." In particular, the organization pointed to "unrealistically high requirements for candidates for the position of judge of the High Anti-Corruption Court", which will not allow for their proper selection.