During the week, rumors began to circulate in the network that Russians in the near future were allegedly expecting a food shortage. Something from the series "we are returning to the late Soviet and early Russian era with lines and empty shelves". What is the nature of the rumors?
It turns out that we are talking about the transfer of producers of products of the livestock complex to electronic document circulation. Purpose: the fight against counterfeiting, which at the moment the country's market is oversaturated and which is not averse to implement the largest retail chains.
Since July, it is planned that manufacturers of the products mentioned should be obliged to use the electronic information system "Mercury", through which the necessary veterinary certificates will be issued. With the introduction of this EIS, the entire path of the livestock industry product can be easily traced from the manufacturer to the store shelf, and an attempt to make changes to the electronic register will be recorded in the conditions of open access to information. Closing the access will automatically prompt the potential buyer that the product is "gray", and will give rise to interest in the supplier or intermediary from law enforcement agencies.
The transition to "Mercury", carried out by order of the President in connection with the need to improve the quality of the products supplied, will affect primarily the products of meat and dairy products. Over time, it is planned to extend the EIS to other food products.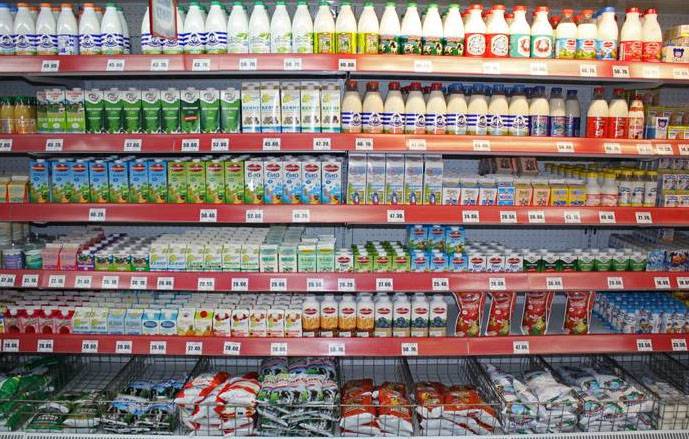 It is noteworthy that it was precisely large retail chains that scored the alarm, including X5, a company that owns famous supermarkets and hypermarkets of various brands in Russia. Representatives of X5 state that half of the suppliers "did not confirm their readiness to switch to EIS (FGIS)" Mercury ". This, according to individual ladies and gentlemen, and "can lead to a shortage of goods on the shelves."
There are liberal "experts" who paint horrible pictures of the "general hunger" against the background of "empty shelves" - with the issuance of milk and sausage stamps ... And these are the same experts who shouted that the now known "Plato" would allegedly kill the entire Russian trade, as carriers will bully prices, and goods will become so expensive that Russians will stop visiting stores.
In fact, the system "Mercury" is aimed at solving the problem of combating low-quality food products, at solving, ultimately, the question of increasing the life expectancy in the country. Now this problem is obvious. A manufacturer under the guise of domestic butter can, in fact, sell anything — it's profitable for the retailer, since under the guise of butter you can realize at least "plastic" with super-profits of hundreds of percent.
It remains to wait for the future government to ensure the adequate introduction of the FGIS "Mercury", taking into account the interests of the average consumer.