Immediately, seven American aircraft carried out reconnaissance flights in the eastern Mediterranean off the coast of Syria, where the Russian Hmeimim air base and the MTO base of the Russian Navy in Tartus are located, reports
RIA News
messages of portals tracking the movement of the military
aviation
.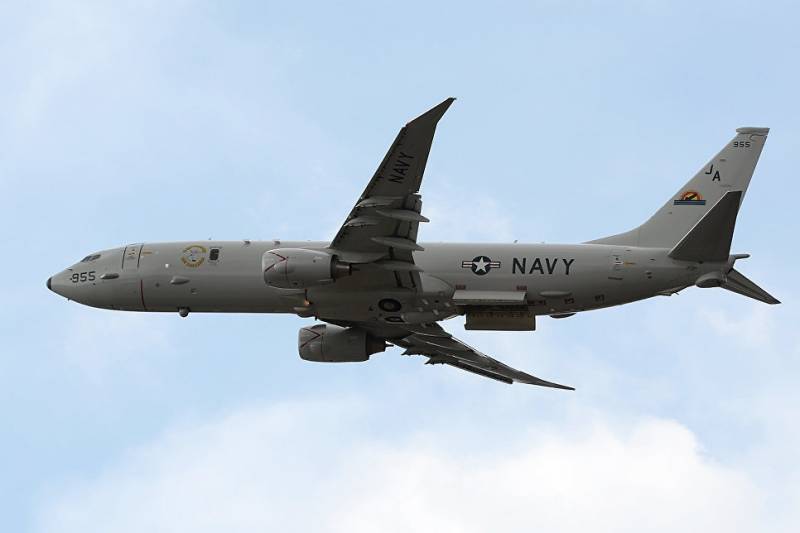 "We are talking about six anti-submarine patrol aircraft of the US Navy P-8A Poseidon, which flew from Sigonella airbase on the Italian island of Sicily, as well as the US Navy's electronic intelligence aircraft EP-3E Aries II, which departed from the base on the Greek island of Crete" - reads the message.
Earlier, CNBC conveyed with reference to the source that the Pentagon considers 8 objects as targets for strikes in Syria, including two military airfields, a research center and an enterprise allegedly related to the production of chemical weapons.
In addition, a British aerial reconnaissance and strike control aircraft Sentinel R1 (ASTOR) departed yesterday for Eastern Mediterranean. He flew out of the Waddington air base.
It is reported that "scout with a tail number ZJ690 was recorded east of the Greek island of Crete." It is not clear whether he will land on the British air base Akrotiri in Cyprus or fly to the shores of Syria.
Earlier, the British media reported that in the event of a military operation, the Royal Air Force would strike at the SAR territory from the Akrotiri military base in Cyprus.