Edition
The Diplomat
With reference to an unnamed source in the US administration reports that China has conducted a series of flight tests of the latest rocket. It is noted that we are talking about the secret tests of a ballistic air-launched missile, which the US intelligence calls CH-AS-X-13. At the same time, it is added that the first tests of this newest ammunition by China were conducted in the 2016 year.
Speech, as reported, can go about the "analog" of the Russian rocket "Dagger", the carrier of which is the fighter-interceptor MiG-31. At the same time, in the Chinese case, test rocket launches were carried out with the Xian H6 - a licensed copy of the Soviet Tu-16.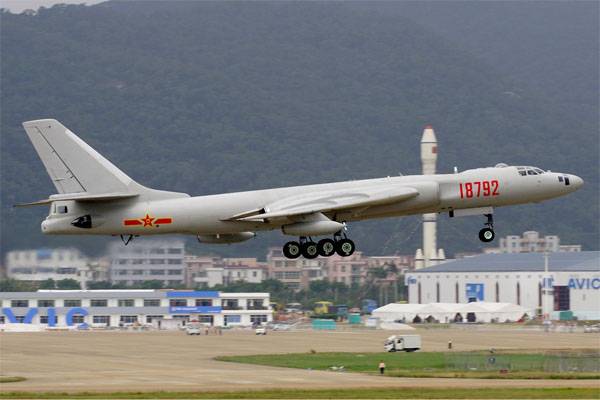 In the US, it was stated that the characteristics of the aircraft used for testing suggest that China has a two-stage solid-propellant ballistic missile with a target range of up to 3-x thousand km. So, as stated, the latest Chinese rocket is able to reach the United States. About the speed parameters of the rocket is not reported.
American intelligence believes that CH-AS-X-13 will go into service with the PLA (People's Liberation Army of China) by 2025. It was added that, in this way, China is becoming the second state in the world that has airballistic missiles with the above parameters in range (in addition to Russia with the Dagger on operational combat duty). In Chinese sources, information about the tests hypersonic aeroballistic rocket is not confirmed.