A statement by the chemist Vil Mirzayanov about the findings of the Organization for the Prohibition of Chemical Weapons commission was published in the media. Recall that on the eve of the OPCW a report was issued, stating that the commission
confirms
the findings of Britain on the composition of the "nerve agent". At the same time, the OPCW refrained from mentioning in the open part of the report (and there is, as we know, also the secret part) that we are talking about the "Novice" poison, as Theresa May called it.
In an interview with the radio station "
Kommersant
FM "Mirzayanov, who calls himself one of the creators of the substance A-234, noted that" only a fool "could use" Novice "in the poisoning in Britain, who did not know anything about its chemical properties.
From the statement of the chemist:
This substance can be stable only in the absence of moisture and moisture. The substance used in England 4 March, where there was a fog - water droplets in the air.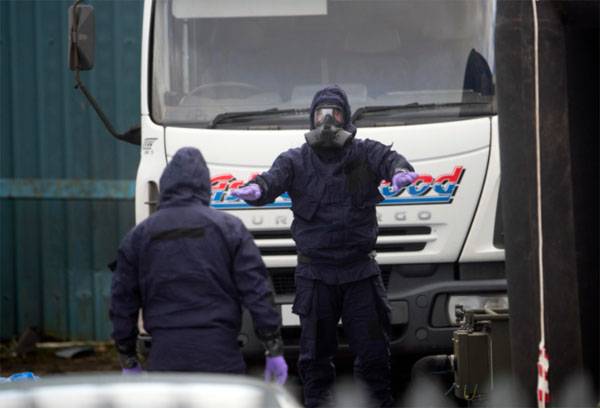 According to Mirzayanov, Skripali did not die from the use of the A-234 mixture, which "in a gel-like form" allegedly "smeared" the front door handle, since the concentration of the poisonous substance in the presence of high humidity could fall several times.
Mirzayanov:
And they (Creak) after all returned. And if this couple had not arrived in the afternoon, there would have been not enough substance for a lethal outcome. Here is my answer to those who say that if it were a "Novice", then there would be more victims, and Squeaks would have died. Under these conditions, only an idiot who knows nothing about the chemical properties of the "Novice" could use this substance. If you throw him in the water, after a few hours there will not even be a trace, you know?