At the moment, the forecasts of independent economic experts have worked, which predicted an insurmountable barrier for the euro and the dollar at 80,5 and 66,5 rubles, respectively. After a sharp breakthrough of the European and American currencies, the indicators adjusted. Thus, the Eurocurrency fell back to 76,04 rubles per unit, losing about 2% of the market value during the day, the dollar fell by about 1,7% - to the 61,8 rubles bar.
For the second day in a row, the main sectors of the Russian economy are showing relatively steady growth. So, chemical and petrochemical added today more than 2%, the energy sector is up by 1,38%, the metallurgical industry continues to grow - today by 1,13%, the financial sector has grown by 1,8%, telecommunications - by almost a percent, engineering - by 0,87 % By the way, the engineering industry to the fall and did not go.
Russian stock indices also added: MICEX is up by 0,8%, RTS is up by 1,28%.
Brent crude today broke the bar in the 72 dollar.
The euro exchange rate announced for tomorrow: 76,76 rub., The dollar exchange rate - 62,07 rub.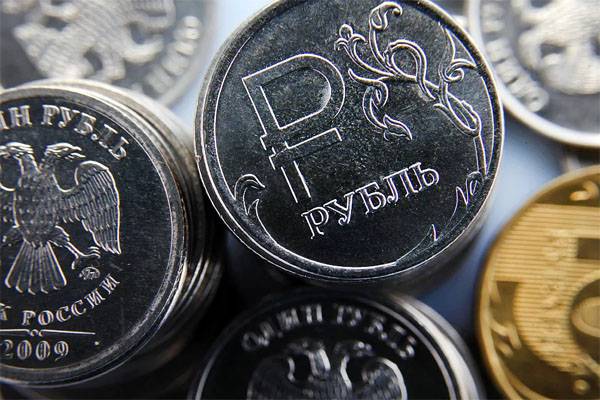 Thus, the Russian currency has won around 40% drop since the beginning of the week.