Corporation "Rostec" for the first time presented abroad the newest large-caliber assault machine gun complex SHAK-12, reports
press office
company.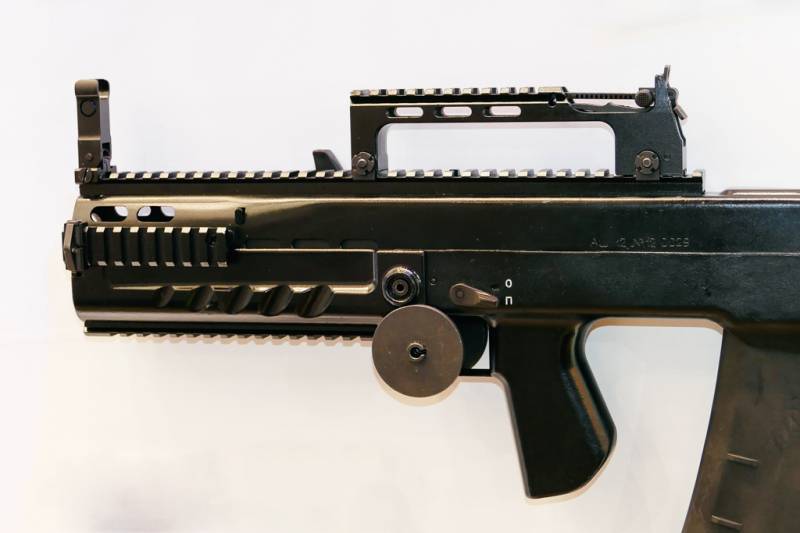 The presentation took place at the International Exhibition Defexpo India-2018.
According to the information, "SHAK-12 (assault rifle complex) was designed by the designers of the Central Design Research Bureau of the sport and hunting
weapons
, a branch of the Instrument Engineering Design Bureau. Academician A.G. Shipunova (part of the High-Precision Complexes holding) and is a modern example of a highly efficient assault melee weapon for special forces. "
The main objective of the complex is to quickly and effectively defeat the enemy, including using a body armor or cover to protect.
Russian small arms have long established themselves in the international market as reliable, easy to use and meet the modern requirements of the conduct of hostilities. 12 SHAK is an ideal weapon for counterterrorism and other power operations in the conditions of settlements, buildings, structures where it is necessary to ensure maximum security of the civilian population. We expect great interest in this development from the special services of foreign countries,
quoted by the press service of the director of the cluster "Armament" Rostec Sergey Abramov.
It is reported that ShAK-12 "uses a large-caliber 12,7x55 mm cartridge, which has a high stopping effect at close range, but at the same time quickly loses energy while increasing the firing distance, which reduces the likelihood of hitting third parties.
The complex is built on the layout of the bullpup. This scheme reduces the length of the weapon, and the included silencers of various types provide a significant reduction in sound and eliminate the occurrence of a muzzle flame when fired, said the corporation.