The light armored transporters MT-LB in the Iraqi army during the rule of Saddam Hussein were one of the main means of delivering infantry in combined-arms units. This technique was actively used in military conflicts in the country, writes
Rossiyskaya Gazeta
.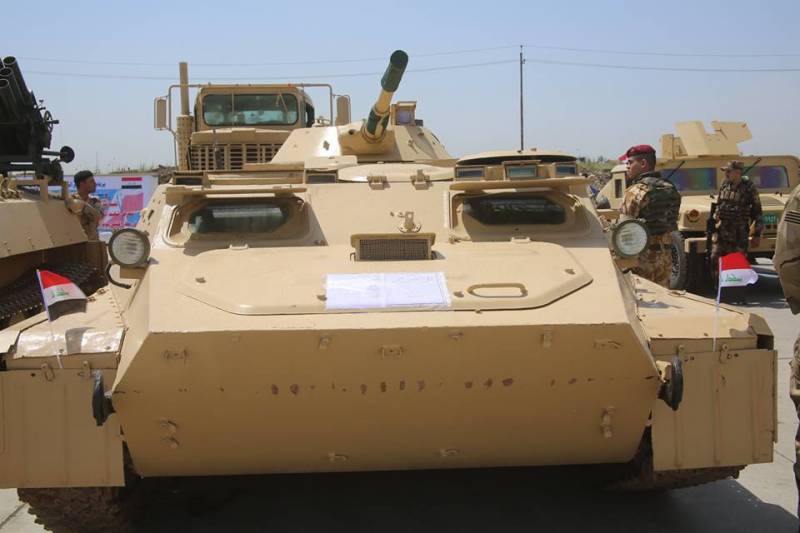 "Most of this equipment was lost, however, in recent years, the restoration of the former Iraqi army stationed at the MT-LB storage sites began. It was also reported on the acquisition of such machines abroad, in particular in Bulgaria, "the material says.
In the course of the repair, part of the armored tractors was modernized. They installed various weapons, such as 23-mm guns ZU-23-2 or large-caliber DShK machine guns.
As the author notes, against the background of these very often rough crafts, the MT-LB with a turret from the BMP-1 stands apart. This version was demonstrated at the events taking place in Iraq
armory
exhibitions.
Thanks to the 73-mm smoothbore 2А28 "Thunder" high-explosive fragmentation ammunition which is capable of hitting targets at a distance of 4400 meters, was significantly increased the firepower of the machine. The cumulative grenade is effective at a distance of up to 1300 m.
"Of course, you don't match a modern tank with this weapon, but a mobile bomb or a gantrac is quite," the author concludes.