Two American reconnaissance aircraft landed on Crete. Reports about it RIA
News
with reference to the site Iefimerida.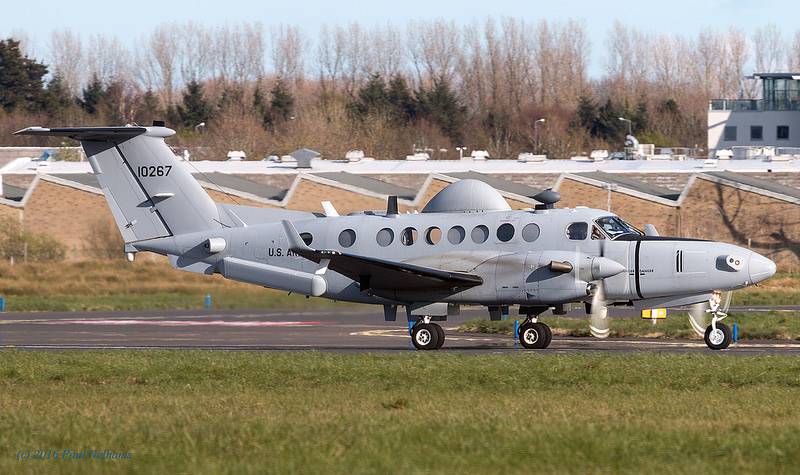 According to some reports, the MC-12S EMARSS and MC-12W Liberty aircraft arrived at the airfield in Heraklion. These machines were used during large
aviation
operations in Afghanistan and Iraq, as well as smaller missions in Africa and Latin America. Let us remind you that there is a large American military base in the Court in Crete.
The publication reports that these aircraft are used to identify and collect large amounts of information, each such aircraft serves the crew member 4.
Earlier Thursday, The Times reported, citing a source in the British government, that the British Air Force in Cyprus are on alert for a possible strike on Syria. The BBC, citing its own sources, said Wednesday that British Prime Minister Theresa May expressed willingness to join military action against Syrian government forces without the approval of the British parliament. According to the newspaper The Daily Telegraph, the prime minister ordered British submarines to advance to the shores of Syria over a missile strike.