Poroshenko instructed officials to prepare documents on the official withdrawal of Ukraine from the Commonwealth of Independent States. According to Poroshenko, "it is necessary to work together on the presidential administration and the government of Ukraine on this. At the same time, Poroshenko said that" Ukraine had not been a member of the CIS before. "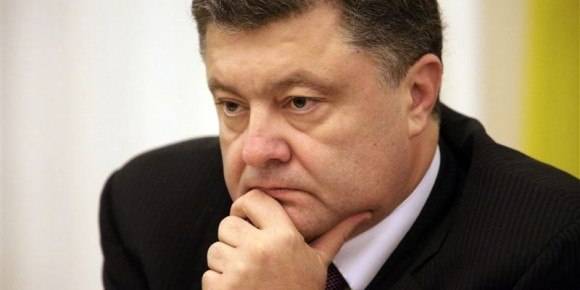 From the statement of the Ukrainian president:
Given that Ukraine has never been a member of the CIS, and the refusal of this structure to condemn Russian aggression, I would ask that we, together with the government, prepare proposals for the official termination of our participation in the statutory bodies of the CIS, as well as the final closure of the Ukrainian representation at the relevant institutions in Minsk
Recall that only since the moment of the coup d'état in Ukraine, has this country managed to take advantage of preferences in being part of the CIS in the amount of more than 4 billion dollars. These are indicators for reduced duties in trade within the Commonwealth. Ukraine actively used the reduction of duties, despite the fact that the parliament did not ratify the agreement with the CIS.
Experts believe that now it is only Poroshenko's election campaign - for radicals. In fact, with the exit from the CIS, Kiev will continue to draw money, continuing to receive economic benefits.