Information Service
SM-News
citing its own source reports that today in the Voronezh region crashed plane Borisoglebskaya
aviation
base of the Yak-130 Aerospace Forces of Russia. According to the latest information, the crash of a combat training aircraft (UBS) occurred in the Gribanovsky region of the region. It is a few kilometers from the Borisoglebsk airdrome.
Recall that in September last year, a similar disaster occurred in the area of ​​the Borisoglebsk aviation base. Then the crash suffered Yak-130, which was piloted by a cadet of the 5-th course of the flight school and an experienced major - an instructor of the aviation base. Both pilots ejected around the administrative border of the Voronezh and Volgograd regions.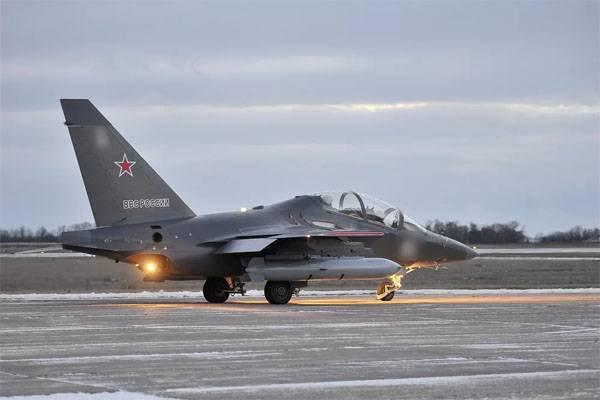 The Ministry of Defense confirms:
12 April 2018 about 9 hours 40 minutes during the scheduled training flight the Yak-130 plane crashed at the training base of the Krasnodar Higher Aviation School for Pilots in Borisoglebsk (Voronezh region)
Pilots ejected.
It is noted that the commander reported on the occurrence of a technical failure in one of the units of the machine, preventing the continuation of the flight. In turn, the flight director gave the command to eject.
Both pilots, an instructor pilot and a cadet, safely ejected, landed and independently contacted the aerodrome. Nothing threatens their life and health. The plane fell in a deserted area, no damage
- added to the message.
To clarify the causes and circumstances of the incident, a special commission of the flight safety service of the Armed Forces of the Russian Federation began work.
Earlier, pilots of the Borisoglebsk aviation base repeatedly expressed certain complaints against the technical equipment and other aspects of the Yak-130 training and combat aircraft.