Russia raised the issue of the expulsion of diplomats from the United States Permanent Mission to the UN in New York within the framework of the relevant committee of the UN General Assembly.
RIA News
message of the Russian mission.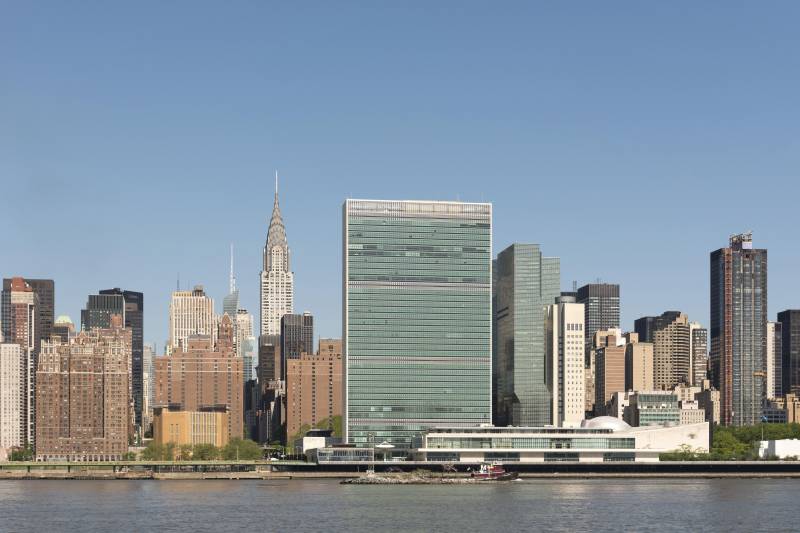 According to the press secretary of the permanent mission of Fyodor Strzhizhovsky, at the request of Moscow 11 April "the United Nations Committee on Relations with the Host State was urgently convened to monitor the working conditions in New York of the headquarters of the world organization and delegations stationed here."
In recent years, they (relationships) are rapidly deteriorating,
stated the diplomat.
He said that at the meeting "another flagrant violation by the US authorities of their international legal obligations was discussed in connection with the expulsion from the US of 12 of the staff of the Russian permanent mission together with family members."
The Russian side demanded "to take the necessary measures to remedy the situation."
Recall that in late March, the US authorities announced the expulsion of 48 Russian diplomats and 12 employees of the Russian mission to the UN.
As a result, the United States violated the fundamental rule for the functioning of permanent missions, according to which they can not be subject to any restrictions arising from the bilateral agenda of the host state,
Strzizhovsky explained.
He also noted that Washington "violated the UN headquarters agreement of 1947, seizing one of the facilities belonging to the Russian permanent mission to the UN, restricting the freedom of movement of diplomats of several missions of the 25-mile zone and starting to delay issuing and extending visas."
Excuses of representatives of the USA are not found in the Committee. The behavior of the host country raises numerous complaints in the UN and becomes a serious problem,
added representative of the mission.
According to an agreement signed by the United States and the United Nations 26 on June 1947, "the federal and local authorities of the United States and the state should not obstruct any travel to and from the headquarters area for representatives of Member States and UN officials ... as well as their families ".
One of the articles also states that the above provisions "shall apply regardless of the present relations between the governments of the persons mentioned and the government of the United States".