The United States believes that the Northern Sea Route should be a transport artery open to all countries of the world, reports
TASS
Statement by the country's Coast Guard commander Admiral Paul Zukunfta.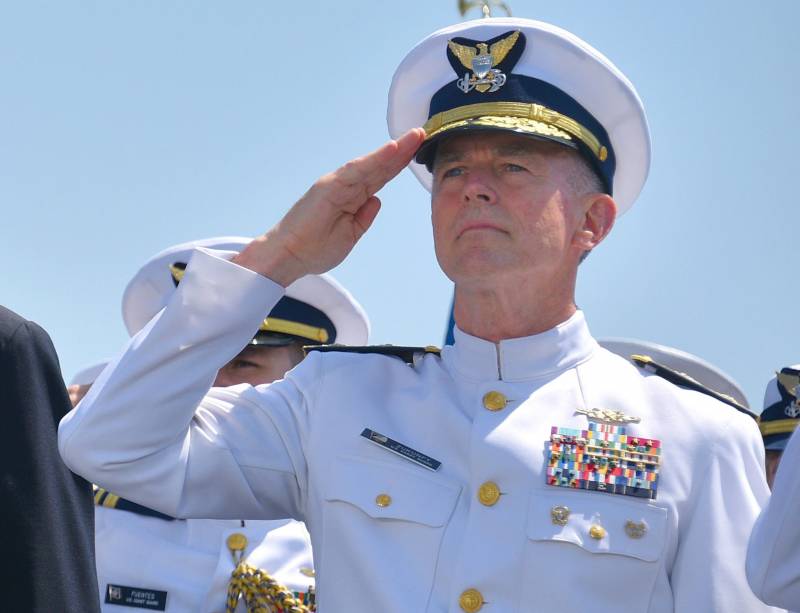 Zukunft assured journalists that the Pentagon still does not intend to carry out operations in the Arctic, which uphold the principle of freedom of navigation, similar to those carried out in the South China Sea.
Currently, there is no pressure to conduct exercises to ensure freedom of navigation in the Arctic. However ... the US approach is that the Northern Sea Route should be open as an international water corridor for, if you will, a transit passage - as we see this section free from ice. But now there is no set plan for conducting exercises to ensure freedom of navigation (in the area),
he said.
At the same time, the admiral admitted that such a position of the United States would inevitably run into opposition to Russia.
This will require substantial dialogue in the future.
he noted.
According to Zukunfta, the Northern Sea Route now uses "very few ships".
I think the main operators of the Northern Sea Route will be (those ships transporting) natural gas produced on the Yamal Peninsula. (Participants in such economic projects) will seek to take full advantage of the relatively ice-free season in order to "cut off" the path to the European market. Especially in terms of (delivery) of liquefied natural gas from the Yamal Peninsula,
added commander.
Recall, in delivering a message to the Federal Assembly of the Russian Federation, Vladimir Putin said that the Northern Sea Route would be "the key to the development of the Russian Arctic, the regions of the Far East." According to him, Russia faces the task of making it a "truly global, competitive transport artery" and to increase cargo traffic by 2025 by 10 in the year to 80 million tons per year.