Russian warships left the Syrian port of Tartus, reports
RIA News
message company Image Satellite Internacional, published images from space.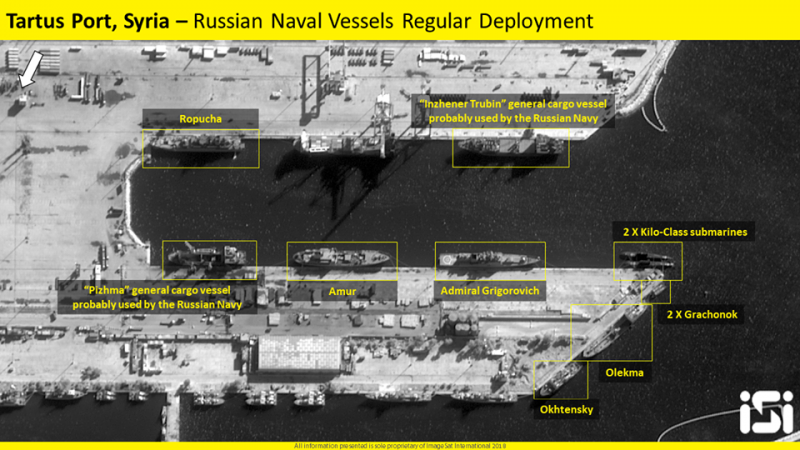 One of the photos shows 7 ships in the port, two anti-sabotage boats "Rook" and two submarines. The second photo, dated April 11, shows that most of the ships in Tartus are no longer there, only one diesel-electric submarine was left in the port.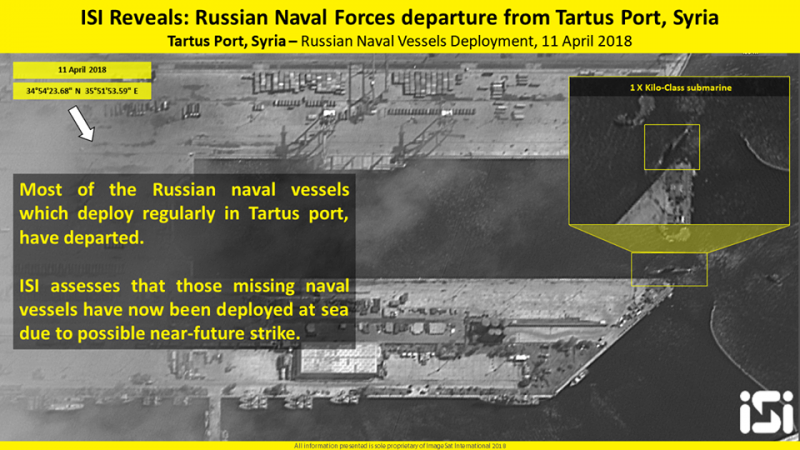 The disappearance of most ships of the Russian Navy from the port of Tartus, Syria. Currently missing naval ships
fleet
deployed at sea due to possible future strikes. Only one Kilo-class submarine remains (NATO classification of the Project 877/636 diesel-electric submarine),
the commentary says.
Earlier, US media reported that the strike of the US Navy, led by the aircraft carrier Harry Truman, is being pushed into the Mediterranean Sea.
It is reported that "the group also includes the missile cruiser Normandie, the missile destroyers Arly Berk, Balkeli, Forest Sherman and Farragut, and the destroyers Jason Dunham and Sullivans will join them."
On Wednesday, US President Donald Trump wrote in the Twiiter that Russia should prepare for a strike on Syria, during which "good, new and smart" will be applied
weapon
. Same day european
aviation
authorities issued a warning to airlines flying over the Eastern Mediterranean, in connection with the risk of "airstrikes in Syria" for three days.