Washington does not exclude the possibility of a strike on Syria, including on Russian facilities in this country, reports
RIA News
statement by White House spokesperson Sarah Sanders.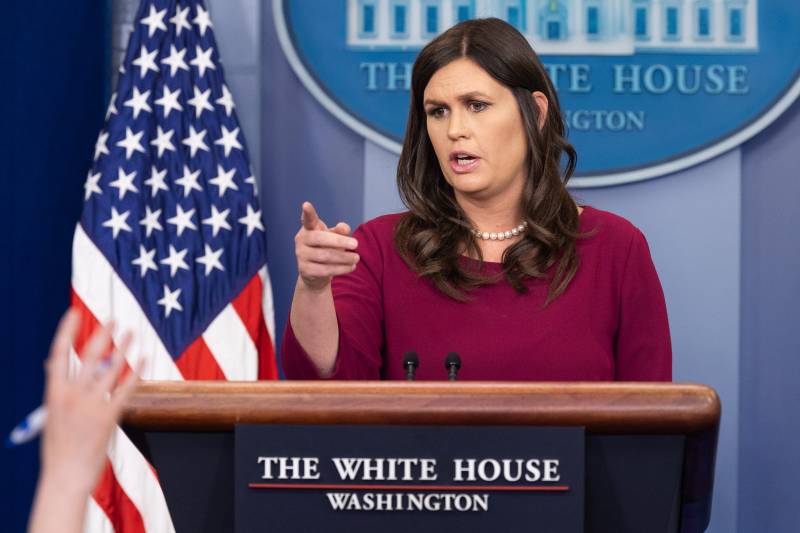 This means that all options are considered,
said Sanders, responding to a question about what the threats to Russia mean, which Donald Trump tweeted.
She also stated that the information obtained from American intelligence "does not allow to doubt the involvement of Damascus and Moscow" in the himatak in the Syrian Duma.
At the same time, Sanders noted that a missile strike is only "one of the options for action" that the president can refuse.
According to her, "consultations with partners and allies of the United States on this issue are still ongoing."
Recall, on Wednesday, Trump wrote in his "Twitter" that Russia should prepare for a strike on Syria, during which "good, new and smart" will be applied
weapon
.
Earlier, the Chief of the General Staff of the Russian Armed Forces, Valery Gerasimov, warned that the air defense systems would destroy American missiles and their carriers if Russian servicemen were in the area of ​​an alleged attack on the SAR.