The Israeli
aviation
once again struck at targets in the Gaza Strip. At the same time, data on the results of the air strike vary in the Israeli and Palestinian press. If the first claims that one of the representatives of the top Hamas was eliminated with a targeted strike, the second claims that the deceased had no relation to Hamas and was a civilian. The name of the deceased is called - Muhammad Ahmad Hajla. This is the 33rd dead Palestinian since March 30, when Israel began the next phase of hostilities.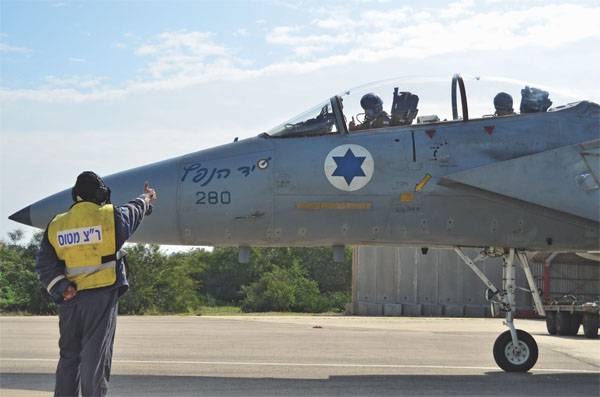 The Israeli military commanders report that a military facility east of the Shajaya region, as well as a Hamas post in Abu-Jarad, were attacked. A total of Israeli aircraft and UAVs hit five missiles (from a drone - 3, from an F-16 - two).
Also added that the rocket fire was a response to the undermining of the fence, which separates the Gaza Strip from the territory of Israel. The explosive device was powered not far from the Israeli bulldozer. No harm done.
In Gaza, the Israeli response in the form of a rocket attack was called an inadequate aggressive measure. In the command of the IDF do not think so.
Tomorrow, the next "day of anger" has been announced in the Gaza Strip, and at least 30 thousand Palestinians will take part in actions along the way. Therefore, there may be regular clashes with the Israeli military at the boundary line.
By the way, last week the Israeli authorities banned the export of automobile tires to the Gaza Strip ...