The British government is looking for a suitable position for itself, so as not to annoy the main ally and at the same time not to be a target against the background of sending a contingent of royal armed forces to the Syrian meat grinder. On the eve, British Prime Minister Theresa May said that she was not yet ready to support the US initiative with strikes on Syria, since we need evidence on the use of chemical weapons in Eastern Gute.
Today, this proof of May is no longer needed - after "consultations" with the main partner.
The military command is already taking a visor, claiming that it is ready to support American allies. It is noted that it is still not ready to send its military contingent to Syria's own Defense Ministry, headed by the notorious Gavin Williamson, who demanded that Russia "shut up and not interfere".
It became known that Britain was going to strike objects in the SAR, for example, from the airspace of Cyprus and the adjacent international airspace.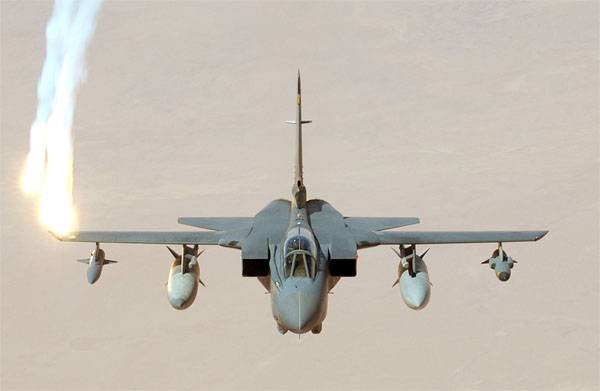 Israel strikes from Lebanese airspace, Britain is about to launch missiles from Cyprus. It turns out that Lebanon and Cyprus are actually held hostage in this conflict of military interests? In the event of a hypothetical response, to shout loudly about aggression against these countries ...
Newspaper
The Times
With reference to a source in the military department of the United Kingdom, he writes that the airplanes of the British Air Force have already been brought to full alert on the Akrotiri airbase (Cyprus). According to the latest information, there are eight Panavia Tornado fighter-bombers equipped with cruise missiles on Akrotiri. Also, 6 airplanes equipped with air-to-air missiles that can be used for cover.
Against this background, the mentioned Teresa May ordered "just in case" to send British naval submarines "at a missile shot distance" to the Eastern Mediterranean. In fact, the British government ignores the parliament, which calls for the time being to refrain from hostilities until the end of the work of the OPCW Commission in Eastern Gute.