Mike Pompeo, who has not yet been officially approved by the US Secretary of State, is preparing for the bridegroom in Congress. Therefore, must "fit" the moment. According to Pompeo, one cannot allow oneself not to react to "Russia's actions in the world." In his written address to the congressmen, the former director of the CIA writes that the times of the "soft policy" of the USA towards Russia are over.
It would be interesting to know at what specific times the United States sent against Russia.
soft
policy: when did they "legalize" voucher privatization with the plunder of main assets and the formation of oligarchic circles, against which now they themselves are forced to impose sanctions? Or, perhaps, a soft policy towards Russia The United States was used during the American support of international terrorism in the North Caucasus?
Pompeo:
Russia continues to act aggressively, and in this, one must admit, our past soft policy towards this country is also guilty. Now it's over. There is an extensive list of what our administration will undertake to raise the price for Vladimir Putin. These are our sanctions, the expulsion of their diplomats, the strengthening of our army and nuclear deterrence forces, this is the arming of courageous guys in Georgia and Ukraine who resist Russian expansion.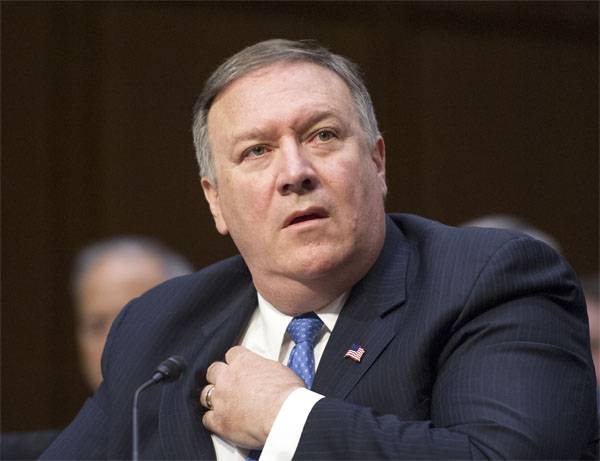 At the same time, Pompeo, by tradition for the modern American administration, added that "despite the complexity," relations with Moscow should continue.