Trump is becoming the world's main newsmaker today. Against the backdrop of the formidable anti-Russian and anti-Syrian rhetoric, with his statements about the need to "prepare" for rocket attacks, the US President is concerned with the question of his "ties with Russia" arising from Special Prosecutor Muller, who announced "interrogation". Trump tweets:
Most of the tainted blood with Russia is caused by the "Fake and Corruption Investigation in Russia", led by all Democratic supporters or people who worked for Obama. Muller, more than others, contradicts everyone. No collusion, so they go crazy!
Meanwhile, Trump's menacing statements that he would take a decision on strikes against Syria during the "24-48 hours" were criticized by US military experts. Words of criticism of Trump boil down to the following: if a leader is going to make a military decision, he will not report it through the media and social networks a few days before, in fact, adoption. At the same time, sending goes to the publication of a number of major Western media, including the French newspaper
Le Figaro
who reported that while Trump is "thinking", the Syrian army is taking measures to avoid serious losses in the event of a strike.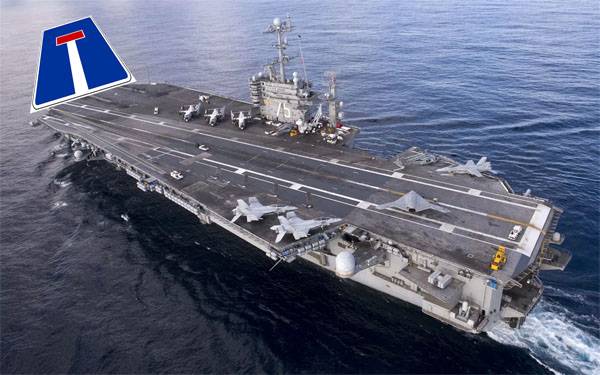 In particular, it confirms the information that the main forces and means of the SAR Air Force were transferred to the Khmeimim base, several units were transferred to Tartus, and where the main headquarters of the CAA "disappeared", as the French press writes, "now even the American intelligence does not know" . Moreover, as reported today, armored forces are dispersed in the area of ​​Eastern Guta, and the Russian military police have been introduced directly into the Duma, which is ready to provide every opportunity for OPCW experts to start monitoring.
In fact, this negates the very possibility of the Duma's rocket attack, which could have taken place in order to cover up the traces of the West, accusing the CAA of allegedly using that barrel bombs with chlorine.
Military experts in the US are indignant about the fact that now the command, which had previously identified targets for strikes, "remains stupid", without actually understanding what goals in Syria are now to strike - "on bare desert" or to keep in full combat readiness of a large naval grouping, waiting for Assad's headquarters to show itself, and until Trump is "ripe"?
Meanwhile, reports from East Guta about light injuries received by Russian journalists who were preparing a report in the suburbs of Damascus. Fortunately, there are no threats to the lives of journalists of Russian TV channels as a result of shelling by the militants.
Read more..
.