The Syrian opposition expects to go on the offensive immediately after a possible US strike on Syria. One of the commanders of the Free Syrian Army (FSA), Fateh Hassun, said that Syrian opposition groups would go on the offensive to regain lost areas and conquer new territories.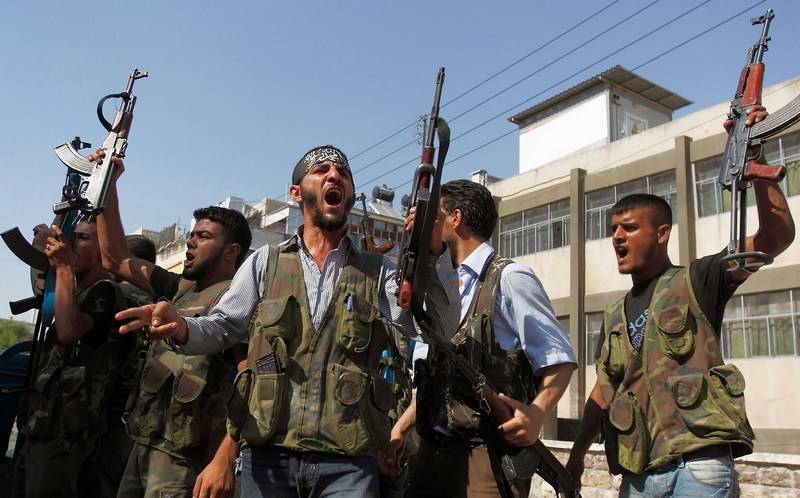 We will try to take advantage of this strike primarily in the military sphere, on the battlefields, as these attacks will lead to the dispersion of the forces of the regime (Assad), the creation of chaos in its ranks and the retreat of the regime. With respect to the military forces of the revolution, similar circumstances will subsequently become preparatory for conducting attacks, during which it will be possible to regain control of certain places and seize new
- quotes RIA
News
Hassuna
A few days ago, militants of the Islamic State terrorist group * banned in Russia and several other countries * were already trying to launch an offensive in a number of areas of the Syrian province of Homs after a missile strike on T-4 airbase in the east of the province
aviation
Israel from Lebanon.
Trump previously discussed with his advisers a new missile attack on Syria, which should be more powerful than last year's attack on a military base in the province of Homs