Boeing E-4B Nightwatch, known as the Doomsday aircraft, designed for top US leadership, including President Donald Trump, took off in the state of Indiana.
This is evidenced by the data resource CivMilAir.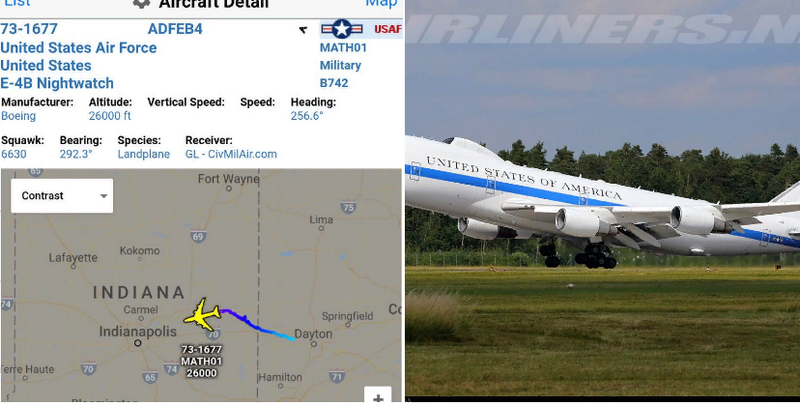 E-4B was called the Doomsday Plane because it can be used as a command post in a nuclear conflict if ground control structures are destroyed or damaged.
The board can be in flight the whole week on condition of air refueling. The equipment installed on the E-4B is protected from the damaging factors of an atomic explosion.
Information about why the plane was lifted into the air, yet. As previously reported by the media, E-4B accompanies the president on some overseas trips, as does the adjutant with the nuclear suitcase.