State Duma Speaker Vyacheslav Volodin appealed to Russian Prime Minister Dmitry Medvedev with a call to take mirror measures with respect to US products, to do what is being done in relation to Russian producers, since Moscow has the potential for such a response to sanctions.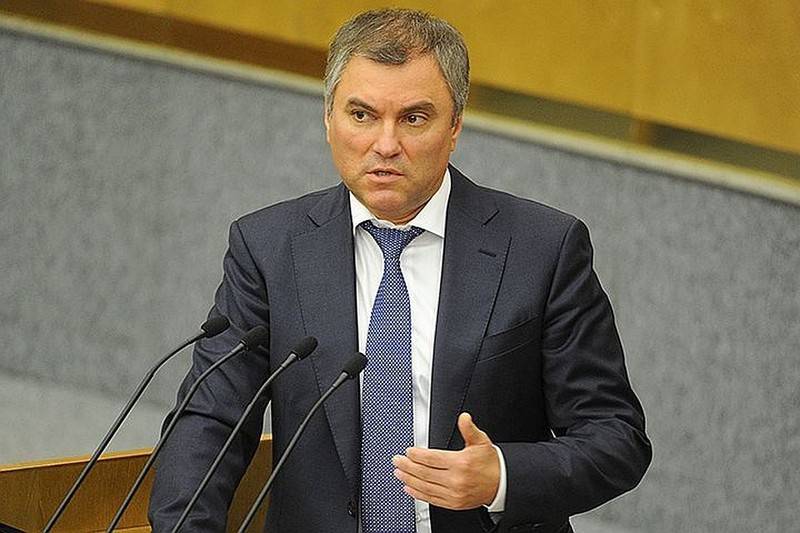 We have to respond to this boorish behavior from the United States. On the overt lobbying of the USA of their interests. To create obstacles to the work of the Russian business. And in this regard, dear colleagues, Dmitry Anatolyevich, representatives of all factions of the State Duma, it would be right to take mirror measures in relation to the products that the US imports to us. Do exactly what they are doing in relation to our producers
- said Volodin, adding that Russia has such an opportunity.
He added that the state should support Russian enterprises that were targets for sanctions.
The day before, the head of the Center for Strategic Research, former Finance Minister Alexei Kudrin, spoke out against imposing retaliatory sanctions on Russia against American companies and their subsidiaries. So, Kudrin said it was not appropriate to retaliate sanctions - he called these measures counterproductive, indicating that they, among other things, would hit Russian companies