Rostec for the first time presented the Pantsir-ME ship-to-aircraft missile-artillery system (ZRAK) abroad. Defexpo India-2018 runs from 11 to 14 in April in the Indian city of Chennai.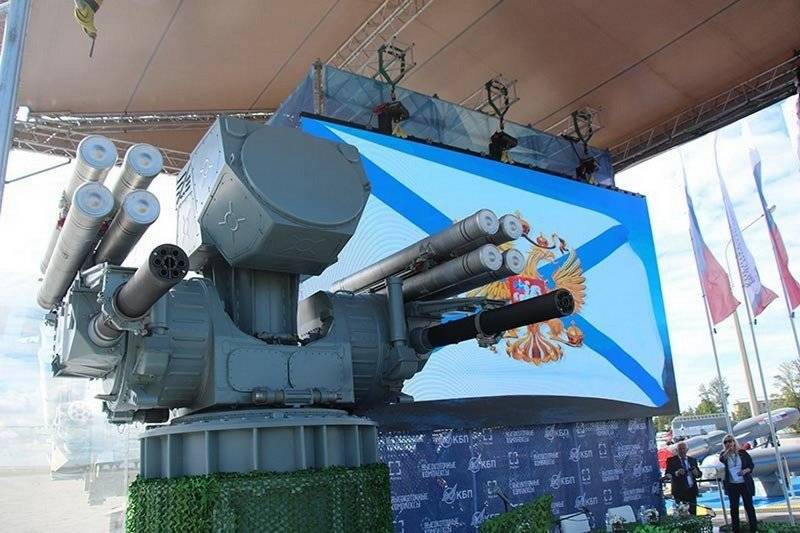 We managed to evaluate the export potential of this air defense system during the naval salon in St. Petersburg last summer. The complex attracted the attention of specialists from maritime powers, including NATO countries. There are no analogues in the world at Pantsir-ME, and in the near future they are unlikely to appear
- the press service of Rostec cites the words of the industrial director of the cluster "Armament" Sergey Abramov.
According to him, "Pantsir-ME" protects the ship in 20 radius from kilometers of all modern means of air attack: cruise missiles, supersonic anti-ship missiles, air bombs and UAVs.
The complex allows you to repel group raids and attacks from different directions, while simultaneously working on four goals in the 90 degrees sector. At the same time, the Pantsir-ME practically has no blind zone and is able to see in detail the object of attack, including parachutes. The radar-optical control system is equipped with three radars - optical, early warning radar (range up to 50 km) and target tracking radar.
The fire control system is based on the use of a phased antenna array (radar accompanies targets and its own missiles). Missiles destroy targets split by a warhead — a cloud of sharp steel rods. "Pantsir-ME" is equipped with two six-barrel cannon caliber 30 millimeters with a rate of 5 thousand shots per minute.