Iranian news agency Tasnim publishes footage from the T-4 airbase in Syria. We are talking about the air base, which was subjected to rocket fire by Israeli military aircraft, which were at that time in the airspace of Lebanon. That the shelling led
aviation
Israel, previously reported by the Russian Defense Ministry.
In the photographs published by the Iranian news agency, one can see a partially burnt-out hangar with a few wrecked cars.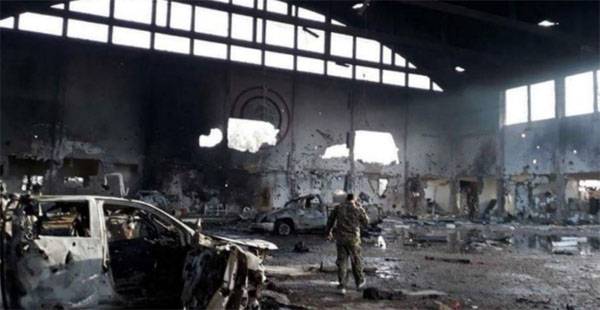 As you can see, the hangar itself, in which, according to the Israeli media, "could have been Iranian drones," remained standing, but was heavily shattered by fragments.
At the same time, other sources claim that this is a type of the air base segment before the "arrival" of Israeli missiles.
It became known that after the attack on the Tifor (Tiias) airbase in Syria, the logistics of the air defense and electronic warfare systems were changing in such a way as to prevent unimpeded strikes on objects in Syria from both its airspace and airspace some neighboring countries, including Lebanon. It is the Lebanese airspace that Israel's aviation often uses to attack military targets in the SAR.