The anti-aircraft missile battalions of the 41 th anti-aircraft army, deployed in the Altai Territory, began combat reconnaissance at the Kapustin Yar training ground in the Astrakhan region, reports
press office
Central District.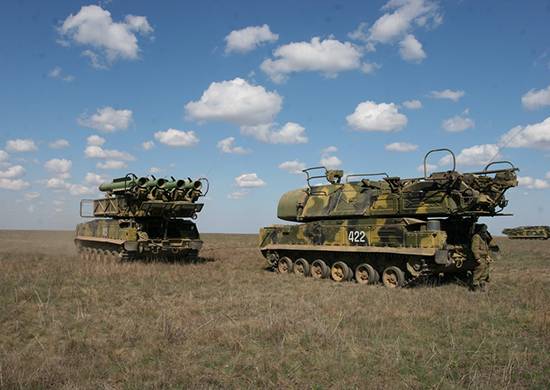 It is reported that "during the field visit, special attention will be paid to exercises in tactical, special and technical training, and the march to the combat area."
In addition, the anti-aircraft gunners "will work out the organization and conduct of combat duty, masking firing positions and protecting troops from air strikes," the press service added.
Completion of the field output will be combat firing from the Buk-М2 anti-aircraft missile system at high-speed small targets,
says release.
More than 200 military personnel were involved in the field exit, about 100 units of equipment were involved.
The Buk-M2 multi-channel, highly mobile medium-range air defense system is designed to destroy strategic and tactical aircraft
aviation
helicopters, including hovering, cruise missiles and other flying objects, as well as for firing surface and ground radio contrast targets. The destruction range is up to 50 km, the probability of defeat of ALCM cruise missiles at ranges up to 26 km is from 70 to 80%, the maximum speed of the fired targets is 1100 m / s towards and 300-400 m / s after it.