It is necessary to clearly separate the wheat from the chaff.
The Communist USSR and its liberal successor today, the Russian Federation are these two socio-political systems that are not only alien from the beginning, but also hostile to Russian state-forming nature and its worldview.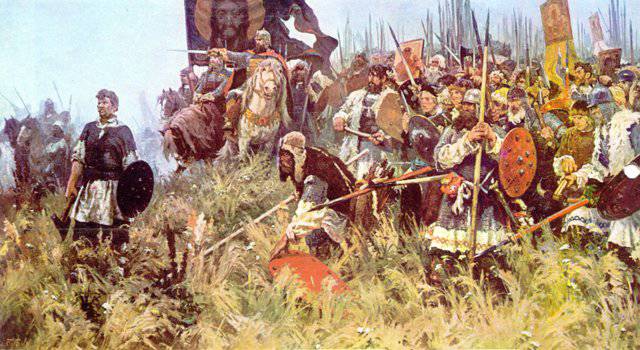 In 1917, the power in the Russian Empire was seized by the international-Marxist alien clique, which established a monstrous, until now unparalleled, bloody anti-national Bolshevik-communist regime of terror and total despotism. Russia and the Russian people were plunged into an unprecedented fratricidal Civil War and into the cannibalistic Moloch of the "class struggle".
Entire strata and estates of the Russian people, its elite and the backbone of the nation — the nobility, the clergy, the army, the Cossacks, the peasantry, workers and creative intellectuals, scientists and artists — were physically destroyed and dispersed into non-existence. The country was turned into one huge concentration camp, depriving it of its name and designating it under the virtually abstract name of the USSR.
For decades, the communist system has squeezed and eradicated from the human and civic consciousness of the Russian man his national memory and self-identification, raping, mocking and humiliating in various forms, his national pride and dignity, replacing and replacing these natural feelings with ugly ersatz substitutes of the type: "Soviet man and citizen "," world international fraternity "and" friendship of all countries and peoples ".
The Communist successors - gentlemen liberals, changed signs to the same virtually abstracted slogans - "free democratic society", "human rights" and other "liberal values", fully preserving and "multiplying" the basic approaches of their predecessors - the same anti-Russian, anti-national policy, replacing cosmopolitanism with internationalism, and complete, all-pervading disregard for the Russian people and their aspirations.
As a result, Russia and the Russian People, already a hundred years ago, are like Prometheus, chained to his native land by the chains of communist-liberal "doctrines" and "values", constantly putting pressure on his national, human and civic consciousness and preventing him from escaping to the freedom of your natural spirit and creation.