Indian media have reported unsuccessful testing of the Akash ground-to-air missile, which is being developed as part of the creation of the QRSAM anti-aircraft missile system. The first successful tests of the complex in India took place last summer, but when they tried to increase the target's range, the rocket began to show technical problems.
Indian newspaper
The print
writes that during the next test, the launch of the rocket from the launcher went smoothly, but then the rocket "became uncontrollable" and fell into the "unset" square of the Bay of Bengal. During the tests at the site was attended by the leadership of the DRDO - the Organization of Defense Research and Development in India.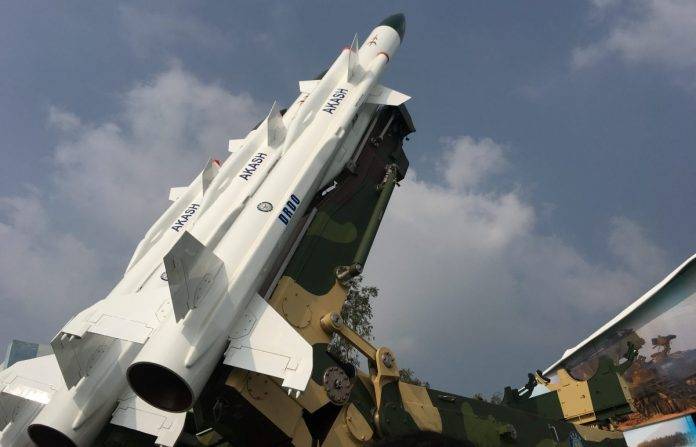 The success of the tests is "fifty-fifty" - two of the four launches completed unsuccessfully.
It is noted that, despite every second unsuccessful launch, the Indian Defense Ministry still plans to put a new missile into service in order to "support the Indian manufacturer." At the same time, an Indian manufacturer, whose missiles hit the target so far "through time", announces plans to supply Akash missiles for export.
Earlier, the Indian Defense Ministry offered DRDO to finance a program to develop its own air defense system in cooperation with a "foreign partner", however, the DRDO said that they would "cope on their own."