The lawyer of the captain of the Russian fishing vessel "Nord", Vladimir Gorbenko, notes that a new accusation has been filed against the Russian. Recall that initially the captain of the "Nord" was accused of "violating the regulations for visiting the occupied territories" (as the Crimea is called in Ukraine), and now they have decided to add the charge of "illegal fishing".
The information is confirmed in the prosecutor's office of the "Autonomous Republic of Crimea" that has not existed since March 2014.
We will remind that earlier Vladimir Gorbenko was released from the courtroom on bail in 35 thousand hryvnia, however, the SBU officers again detained a citizen of the Russian Federation and placed in jail.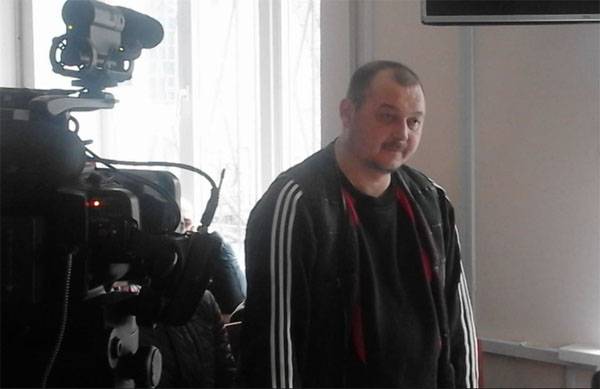 TASS
cites a statement by lawyer Vladimir Gorbenko:
Presumably, today he will be elected in court a new measure of restraint. He was charged with a new article on illegal fishing.
Now all the work of the Ukrainian special services is aimed not so much at ensuring that Gorbenko gets a long time, but rather at making him change his shoes into Ukrainians against the background of constant statements from the "Russia Thrown" series. Recall that the captain of "Nord" has heart problems and suffered two hypertensive crises.