Moscow warned, through appropriate channels, representatives of the United States about the serious consequences that may occur in the event of a blow to the territory of Syria and if Russian citizens are injured during them, reports
RIA News
The message of the permanent representative of the Russian Federation at the European Union Vladimir Chizhov.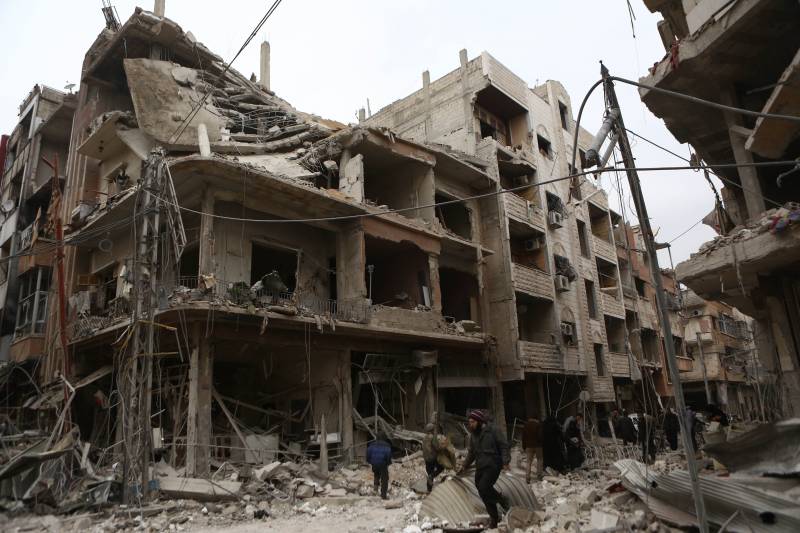 Russia warned, both publicly and through appropriate channels, including the military, representatives of the United States about the serious consequences that could be caused if these strikes were made, and during these strikes, voluntarily or unwittingly, Russian citizens,
Chizhov said in an interview with Euronews.
The diplomat noted that "Russia is shocked by another provocation with the so-called" chemical attack ", in this case in the city of Duma."
Russian military experts visited this area, these houses and streets; talked with local doctors, visited the only functioning hospital that exists in the Duma, including its basements, where almost mountains of corpses were allegedly found. There is not a single corpse, not even a single person who has applied for medical assistance. There was no chemical attack in the Duma,
he said.
Recall that the Western countries blamed Damascus for himatak on the city of Duma in Eastern Ghouta. Moscow has denied information about the chlorine bomb allegedly dropped by the SAR Air Force. Russian diplomats said that the purpose of injections about the use of toxic substances is to shield the terrorists and to justify possible missile attacks from the outside.