The IL-112В light transporter, created for the Defense Ministry to replace the An-26, will rise to the sky for the first time by the end of this year, reports
TASS
message of the UAC press service.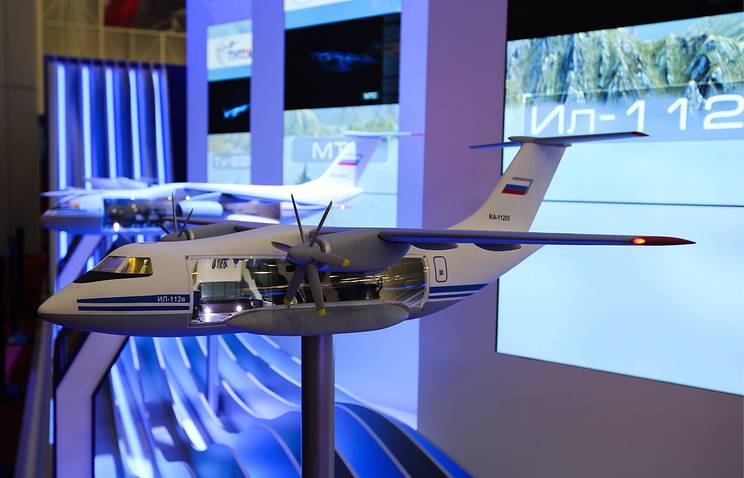 The first departure of the transport worker is planned before the end of this year.
says release.
It is reported that "at the Voronezh Aviation Plant (VASO), the procedure for setting up an experienced flight example of an Il-112B light military transport aircraft has begun." Connecting to the power supply will allow starting on-board systems.
This is the first military transport aircraft that was created from scratch in the post-Soviet period. But the Il-112V is not only a reliable transporter, but also a unique platform that can be used for a wide range of military and civilian tasks. The development results will be used to create a new civil
aviation
technicians
said the head of the Ilyushin division of the United Aircraft Building Corporation, Alexey Rogozin.
The plant also noted that many of the aircraft components are at the stage of research and development.
The press service recalled that "an Il-112В light military transport aircraft with a maximum load of up to five tons is intended for transporting personnel, military equipment, various types of weapons and other cargo." It can be operated on small, little-equipped airfields, having both concreted and ground coatings.
Earlier it was reported that the Ministry of Defense intends to order such machines 62.