The Australian government will support a possible US military operation in Syria, reports
TASS
statement by Australian Foreign Minister Julie Bishop.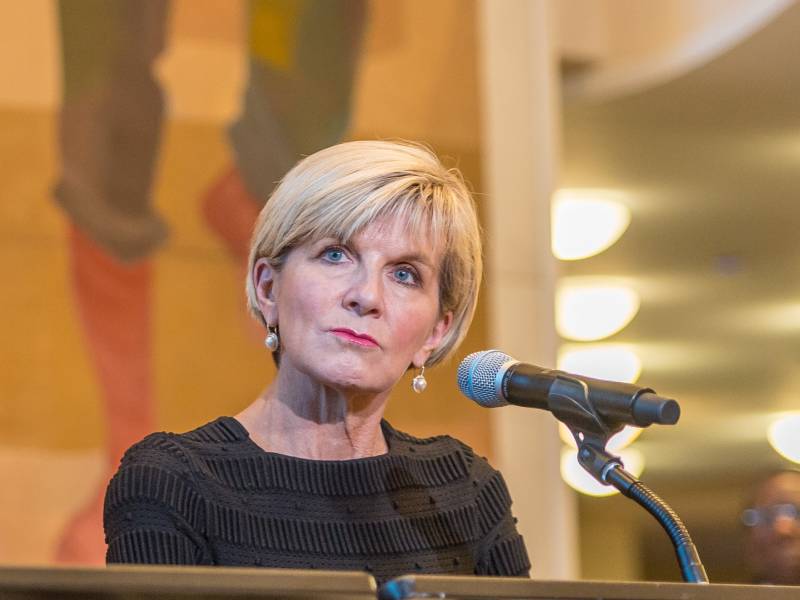 I do not intend to comment on the US military actions, but if the US strikes an air strike in response to the use of chemical weapons against the civilian population of Syria, Australia will support any actions that will be adjusted and proportionate,
said the minister in an interview with the FAA.
Recall, on Monday, Donald Trump threatened to take military measures against the authorities of the SAR in connection with the alleged use of chemical
weapons
in the city of Duma.
The statement that poisonous substances were used in the Syrian Duma on April 7 was made by several NGOs, including the White Helmets. According to the statement of the latter, homemade bombs with chlorine were used in the bombardment. As a result of the strike, dozens of people were allegedly killed, and locals were taken to hospitals with signs of poisoning.
In the Ministry of Foreign Affairs of the Russian Federation this message was called information stuffing. Representatives of the Russian Center for Conciliation of the Parties conducted a survey of the Duma, but did not find there traces of the use of chemical weapons. In addition, according to the Center, citizens with signs of poisoning were not admitted to local hospitals. No corpses of people who died from the use of agents were found.