The Ukrainian company "Naftogaz" said that the loss of the Ukrainian economy in the event of termination of the transit of Russian gas will be about 3,5 billion dollars a year. From the statement of the Chairman of the Board of Naftogaz, Andrei Kobolev:
Somewhere 2-3% of GDP, it will be very painful.
At the same time, Kobolev clearly did not take into account the fact that Ukraine, if Russia refuses to use Ukrainian transit, will have to buy gas, for example, in Europe already at completely different prices - taking into account its transportation, for example, through the Turkish Stream gas pipeline that continues to be built.
Meanwhile, on the Naftogaz Facebook page, they expressed satisfaction with the statement made by German Chancellor Angela Merkel. According to Merkel, the issue of the construction of the Nord Stream-2 gas pipeline can be finally resolved with all European partners only in case of certainty with the Ukrainian transit. Merkel in Ukraine perceived this statement as her desire to "fully support Ukrainian transit." At the same time, the "Nord Stream-2" in Naftogaz was called "a wolf in sheep's clothing, who began to lose the curls of the lamb".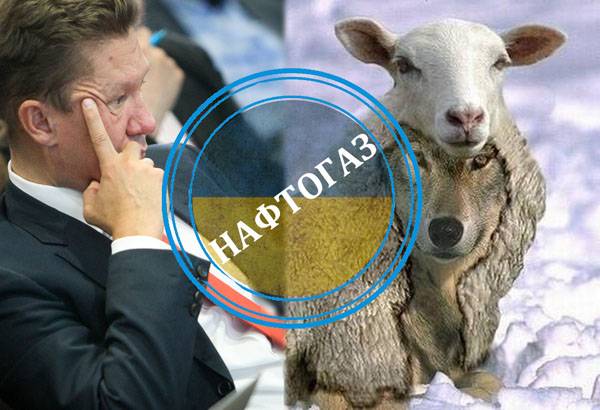 Naftogaz:
Good
news
from Berlin. Angela Merkel, for the first time, publicly acknowledged the existence of a political component in the Nord Stream-2 (...) project. Nord Stream-2 ceases to call even its traditional supporters a purely commercial matter. He is rapidly losing the curls of the lamb, from which its true essence emerges: the geopolitical
weapon
Kremlin directed against Europe.
Against this background, it became known that Naftogaz is preparing a new lawsuit against Gazprom for the fact that (quote) "does not execute the decisions of the Stockholm arbitration."