The Prosecutor General of Ukraine, Yuriy Lutsenko, announced that a decision was taken to arrest another Russian vessel. This time we are talking about the ship, which carried out the extraction of sand for the construction of the Crimean bridge. According to Lutsenko, the vessel belongs to the company
Trans Services Maritime
and attributed to the port of Tuapse.
Lutsenko writes on Facebook:
The Prosecutor's Office of the Autonomous Republic of Crimea carries out procedural guidance on the fact of the illegal mining of sand in the area of ​​the Karkinitsky Bay of the Black Sea (Swan Islands Islands Reserve) in the temporarily occupied territories.

It has been established that the ship-dredger with the home port of Tuapse, Russia leads the extraction, belongs to the Trans Services Maritime campaign.
The Russian Federation uses stolen sand for the illegal construction of an occupying bridge in the Kerch area.

At the same time, a plundering campaign without problems with conscience conducts its business, in particular - by other courts, regularly enter the territory of Ukraine.

Therefore, in order to recover damages in the said 10 criminal proceedings on April 2018, the decision of the investigating judge satisfied the application of the Crimean Prosecutor's Office of the Crimea to arrest the vessel of the suspected company of the aggressor country.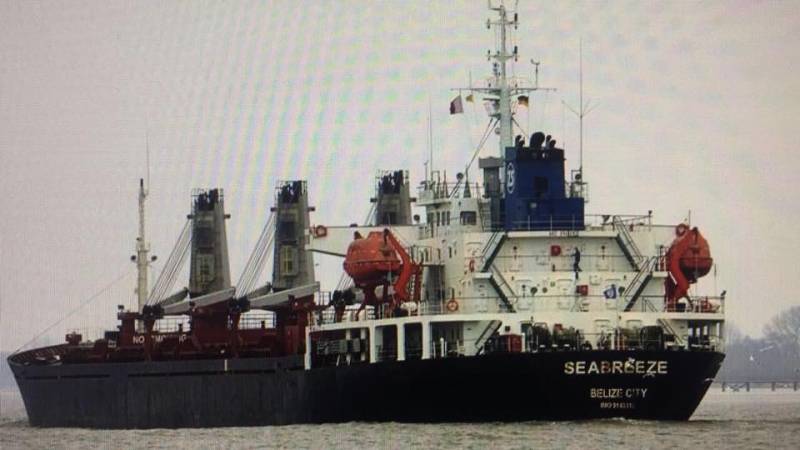 As the press service of the prosecutor's office of Ukraine, the vessel is already in the Odessa region.
History
with arrest looks strange. It turns out that the ship itself went into one of the ports of the Odessa region. At the same time there is not a word about where the crew is located. All doubly strange, this looks against the background of the fact that the problem with another Russian vessel "Nord" has not been solved yet, and against the background of what was previously reported about the strengthening of the North-East Black Sea and the whole Azov Sea when patrolling the Black Sea and the entire Sea of ​​Azov due with the Ukrainian actions elevated to the rank of state piracy. Although if ships with a Russian registry themselves enter Ukrainian ports, then warships are unlikely to "help."
Recall that the crew of the "Nord" is still on the territory of Ukraine. On the eve of 9, the crew members were supposed to interrogate the ship's captain in the SBU for the "case"