Russian Su-24M bombers, accompanied by Su-30CM fighters, cruise at low altitude near the French frigate D650, which joined the US destroyer Donald Cook in the southeast of the Mediterranean, said Iranian journalist Babak Tagway.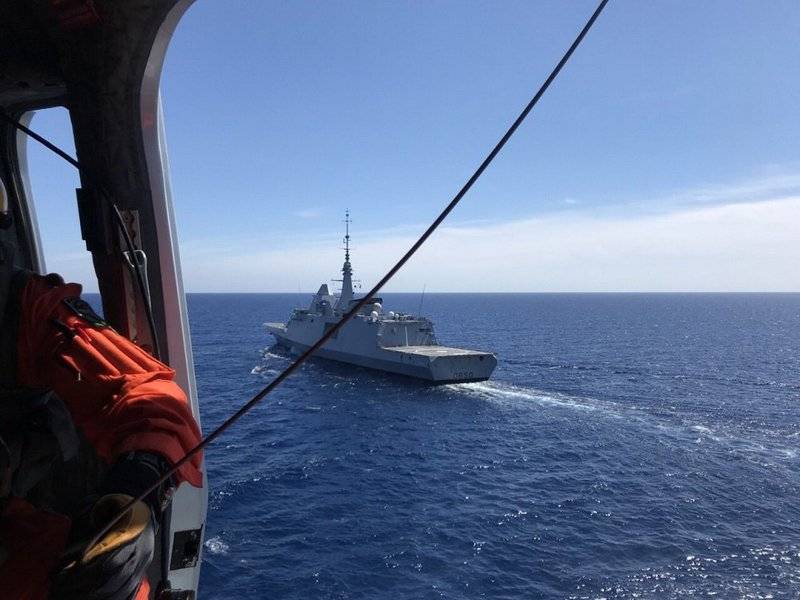 D650, after Russian planes flew over it, joined Donald Cook in the vicinity of the Syrian coast, said Iranian journalist and blogger Babak Tagway on his Twitter account, posting a photo of a French ship made from a helicopter.
Earlier, Turkish media reported that Russian military aircraft had flown at least four times over the American missile destroyer Donald Cook, located in the eastern part of the Mediterranean Sea. The Pentagon called this information rumors.
In addition to the French frigate, a US Navy destroyer USS Porter is sent to connect with the Donald Kook.