The Helicopters of Russia holding on Tuesday reported that a prototype of a modernized Mi-26Т2В helicopter developed for the Russian Defense Ministry would make its first flight before the middle of the year.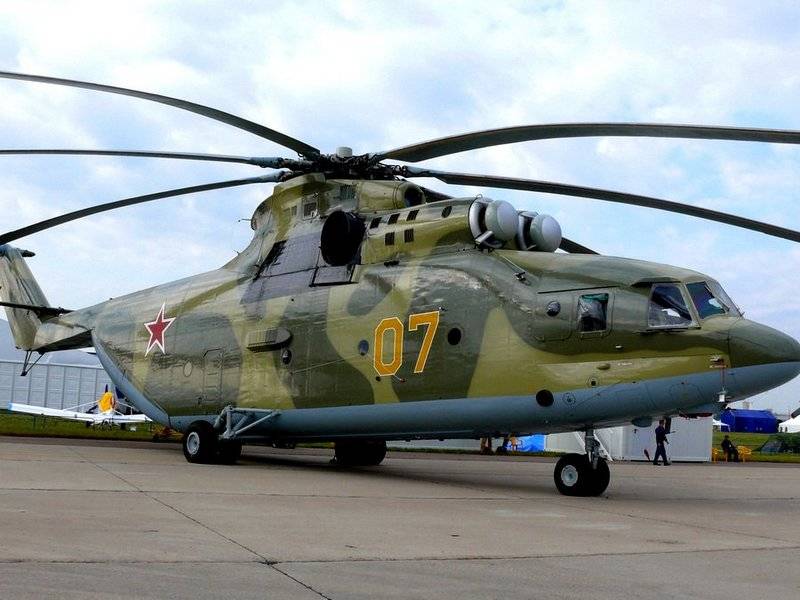 Now Rostvertol together with the developer of Mi helicopters (MV Mil Moscow Helicopter Plant) is completing the production of the first prototype Mi-26Т2В helicopter, which will replace the machines used by the Defense Ministry. We plan that by the end of the first half of the year a new helicopter will make the first flight
- Said in the holding.
They specified that Rostvertol also handed over to the Ministry of Defense two heavy military transport helicopters Mi-26, which had been repaired at the enterprise, in the near future the vehicles will head to the place of permanent deployment.
Mi-26 helicopters are used for transporting equipment, bulky cargo, paratroop unit transport, and fire fighting. In addition to the version for the Russian military, Rostvertol also supplies for export the civilian version of the Mi-26Т2 and the specially designed for the PRC market Mi-26TS, reports TASS