The chairman of the Polish subcommittee, once again investigating the causes of the crash of the Tu-154 near Smolensk, on the 8 anniversary of the crash on the XNUMX anniversary presented a "fresh" conclusion of the work of his subordinates. Ex-Minister of Defense of Poland announced that the commission "became clear" the circumstances of the collapse.
Matserevich on Polish TVP1:
Passengers were killed in an explosion in the center section before the collision with the ground. This was the cause of their death.
For reference: according to tradition, the center section is called one of the wing parts.
Matserevich:
Numerous facts confirm that there was an explosion on board. For example, a door that is deep enough to enter the ground, stuck in it. On the other fragments of the aircraft were detected temperature effects.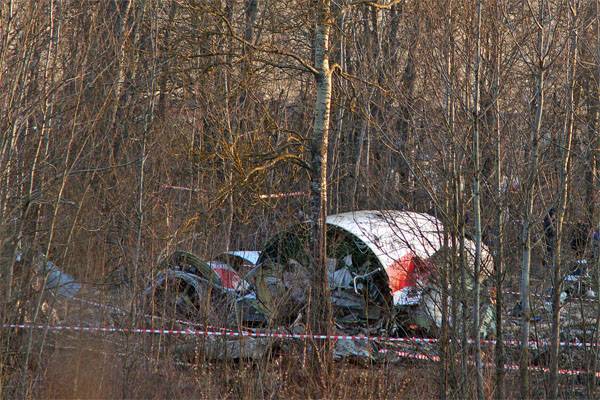 And from the impact at high speed on the ground of an aircraft weighing tens of tons of temperature effects can not be, how can not tear the door? It seems that Pan Matserevich did not study physics well at school.
And only in a strange way, Mr. Matserevich did not say a word about much more obvious things: what about the drunk commander of the Air Force, who, being in the cockpit, gave those instructions where to lead the plane?
Recall that earlier Matserevich announced that the explosives in the wing of the Tu-154 were laid in Samara a few months before Kaczynski's departure to Smolensk.
Matserevich:
And then they could stick a detonation strip on the wing.
"Then," when? In Warsaw?..
These statements, surprising on extent of insanity, do not surprise any more. Matserevich initially "serves" only one version - about the "Russian trace", but he is in no way ready to admit openly that in the case of allegations of an explosion on board the Tu-154, all suspicions fall primarily on the Polish special services (or standing behind them), which, following the logic of Matserevich, and implicated in the "atrocity" ...