The US Department of State has approved the licenses needed to sell technology to Taiwan, which is required when developing and building submarines, reports
TSAMTO
with reference to Agence France-Presse.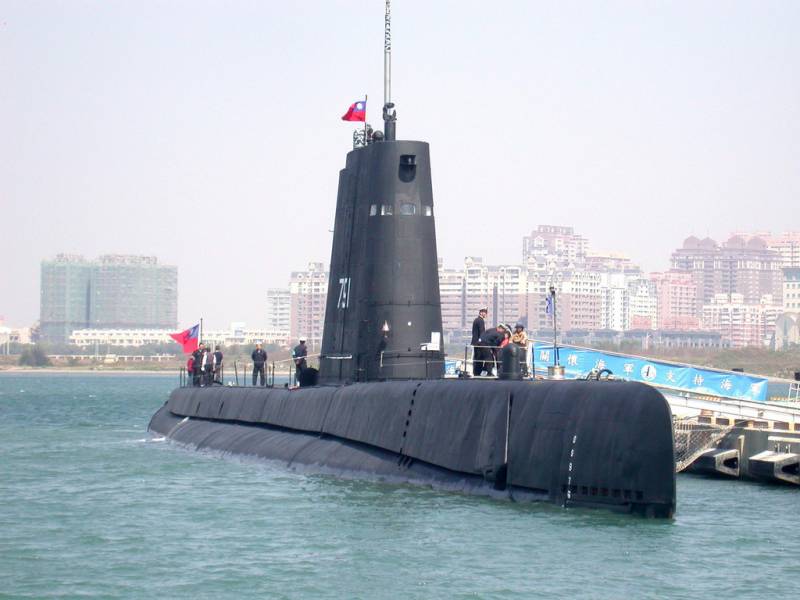 One of Taiwan's submarines is SS 791 Hai Shih (former US SS 478 Cutlass type Tench built 1945 of the year. Transferred to the Taiwan Navy in 1973 year).
According to analysts, the actions of Washington will inevitably cause protests of Beijing, which considers Taiwan to be its territory. Earlier, Beijing has already protested, saying that the United States should cease official exchanges with Taiwan in order not to harm Chinese-American relations.
The Taiwan Navy in March 2017 reportedly "signed with the National Chung-Shan Institute of Science and Technology, NCSIST and the shipbuilding company CSBC a memorandum of understanding on the joint development of the project and the construction of national submarines ". About $ 95,34 million will be allocated for the development of the project.
Total for
fleet
By 2028, it is planned to build 8 non-nuclear submarines.
To date, Taiwan has no experience in the construction of submarines, and for a long time has been waiting for US assistance in this matter. Now the Taiwan authorities seem to receive this support.