Flameproof subunits of one of the military units of radiation, chemical and biological (RCB) protection of the Southern Military District (SKR), deployed in the North Caucasus, received a batch of the latest modernized heavy flamethrower systems TOC-1A "Buratino", the district press service reports. The number of incoming equipment is not reported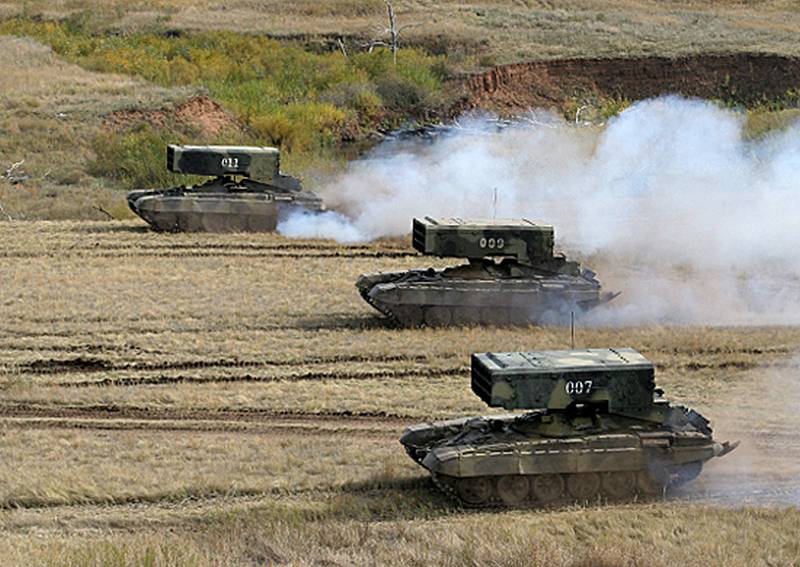 The changes affected both the appearance and the internal equipment of combat vehicles. In the course of modernization, a modern power plant and dynamic protection were installed on TOC-1А. Heavy flamethrower received a new launcher, and the transport-loading machine was equipped with a modern manipulator.
- Reported in the military.
The Pinocchio system is based on the chassis
tank
T-72, is designed to disable lightly armored and automotive vehicles, set fire and destroy structures and buildings, destroy enemy manpower
"Buratino" operates in the battle formations of supported troops from open and closed positions. Targets are destroyed by the massive use of unguided rockets in thermobaric and smoke-igniting equipment.