The Syrian army continues to use 130-mm self-propelled wheeled artillery mounts. For the first time these self-propelled guns, made on the chassis of four-axle German commercial trucks Mercedes Actros 4140, were spotted in March 2013, writes
Rossiyskaya Gazeta
.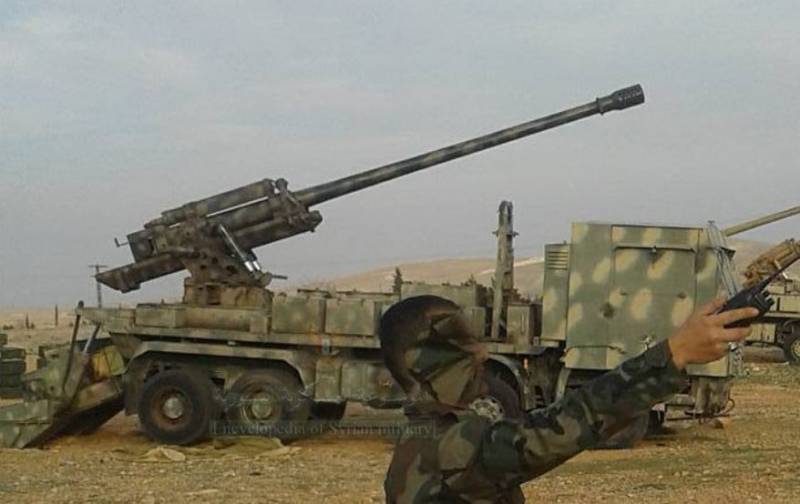 Sweat data from open sources, these self-propelled guns were developed in Syria before the outbreak of civil war. Their small-scale production began during the conflict.
Each new self-propelled gun out of the workshop with one or another improvement. For example, the cockpit armored protection was constantly upgraded. However, the artillery part remained unchanged - it is the 130-mm gun M-46.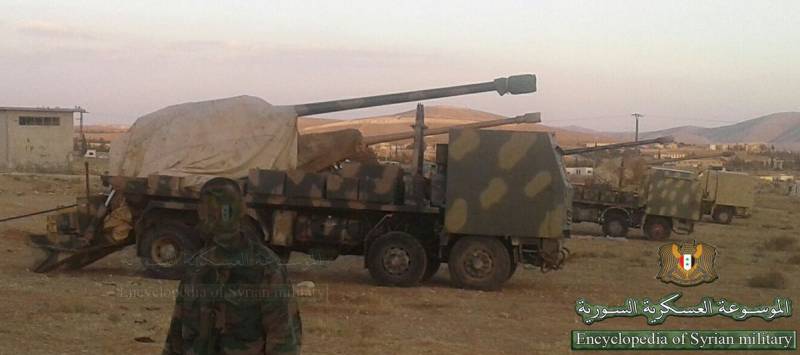 "These guns still hold the title of the most long-range in the land forces of Syria. They can hit 33 27 m with a conventional 490-kilogram high-explosive fragmentation projectile. Active-rocket projectiles delivered by the People's Republic of China, capable of hitting targets at a distance of 44 000 m, are also in the ammunition, "the publication says.
No major battle can do without 130-mm ACS. They are used as highly mobile artillery reserve - thanks to the wheelbase of the machine can quickly move from one front to another.