Model
tank
The T-90SM printed on the printer will be shown for the first time in India at the opening exhibition of land and naval weapons DEFEXPO INDIA - 2018, reports
Rossiyskaya Gazeta
.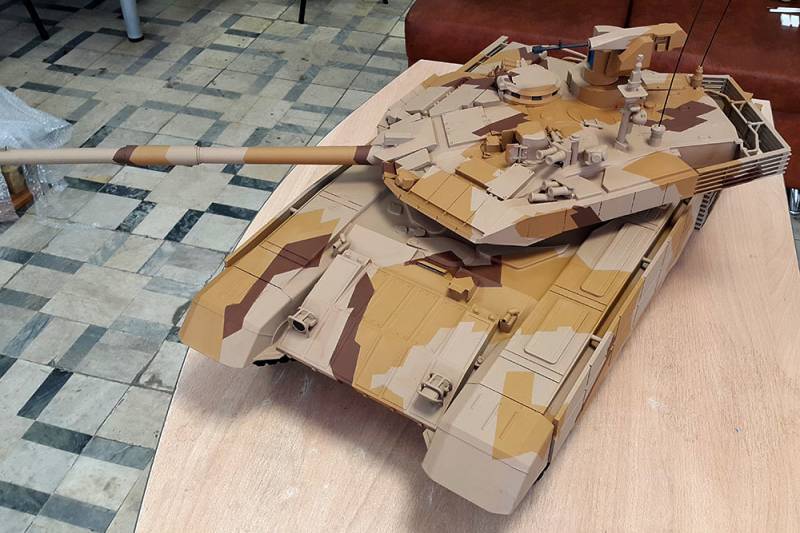 The salon will operate from 11 to 14 in April in the city of Chennai, Tamil Nadu. The focus will be on armored vehicles offered for export by Uralvagonzavod.
It is reported that UVZ has prepared a number of collection models of its combat vehicles, which will be printed on an 3D printer at the scale of 1: 10.
"Moreover, the copies will be produced on the basis of the actual design documentation of the armored vehicle developer Nizhny Tagil transport engineering design bureau. This guarantees the models complete authenticity in relation to the original. At the Rosoboronexport stand for the first time, a model of the T-90CM tank, known as Proryv, will be displayed, the newspaper writes.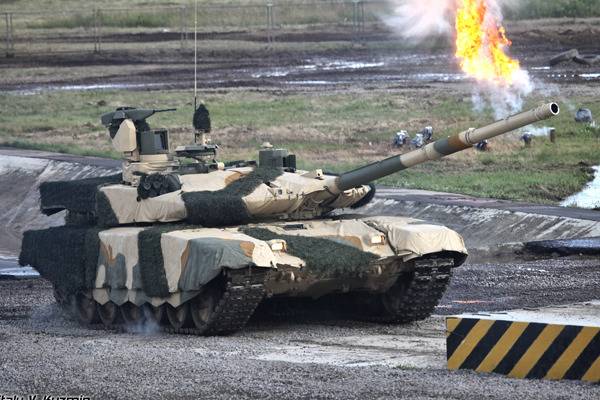 Unlike the T-90 "Vladimir", the deeply modernized T-90CM "Breakthrough" is notable for several innovations: also, the maximum effectiveness of the use of the tank's weapons is ensured by the installed automatic target tracking in the thermal imaging channel of the sight, "the article says.
It is noted that the new "125-mm tank gun is able to use all modern types of ammunition, and the remote machine-gun set stabilized in two planes allows the commander, inside the tank, to fire efficiently from the spot and on the move."
The car received an increased level of security. It provides a new modular dynamic protection that can withstand all modern means of destruction. An electromagnetic protection system provides protection against mines equipped with magnetometric fuses.
The newspaper reminds that the Army-2017 forum of the Ministry of Defense signed a contract with UVZ for the purchase of thirty such tanks. A lot of equipment will be delivered this year.