Turkish military personnel successfully deployed a Russian-made Cornet-E anti-tank complex in Syria against Kurdish militants, reports
Rossiyskaya Gazeta
.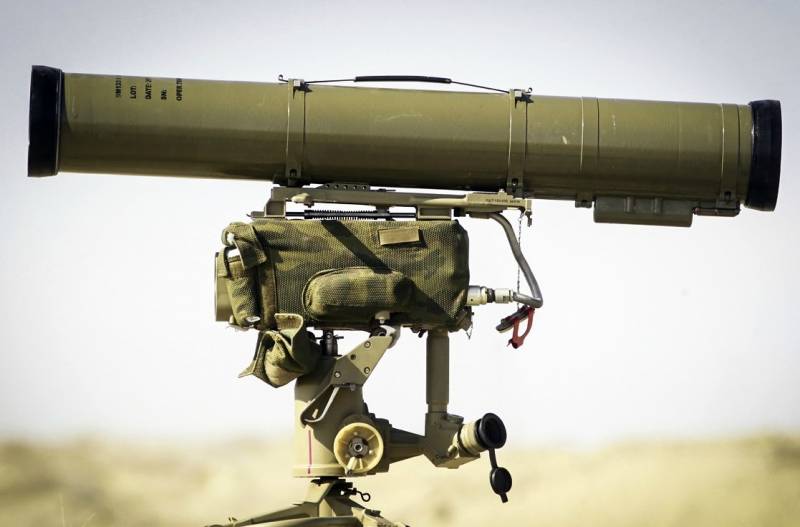 Currently, the Turkish army is armed with 80 launchers and about 800 missiles. According to media reports, the Turkish military leadership intends to order in the Russian Federation a new batch of such
weapons
.
"Russian anti-tank systems" Cornet "are one of the most popular in the world, they have established themselves as highly accurate, reliable and unpretentious systems. During the hostilities in Iraq, Syria, and Yemen, the Cornets demonstrated that they can easily hit the most modern major combat
Tanks
, including Abrams. They were also used in Egypt and Libya, "the material says.
Today, the Cornets are in service with the armies of more than a dozen countries, including those belonging to NATO.
The range of the lesion reaches 5500 m in the daytime and 3500 m - in the night. Weight - 29 kg, of which 26 kg falls on the 152 caliber mm. Rocket "Cornet" is able to penetrate up to 1,3 m of armor and at least 3 meters of concrete monolith. The weight of its warhead is 7 kg with the mass of explosive in 4,6 kg.