The second American destroyer went to the shores of Syria. The ship may arrive in the Mediterranean within a few days, the Wall Street Journal reported, citing sources at the Pentagon.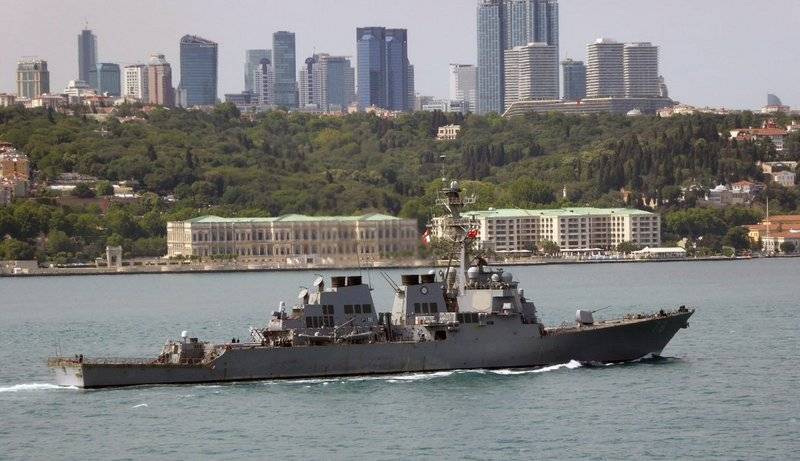 The United States already has one missile destroyer, USS Donald Cook, in the eastern Mediterranean, from where it can participate in any strike against Syria. <…> The second, USS Porter, can get there in a few days
- the newspaper said.
On the eve of the Washington Examiner, citing a source at the Pentagon, wrote that the destroyer USS Donald Cook with 60 cruise missiles Tomahawk had left the port in Cyprus and headed towards Syria. According to the Turkish edition of Hurriyet, the destroyer flew at least four times Russian military aircraft, but the Pentagon denied this information.
Earlier, US President Donald Trump accused Russia and Iran of supporting Syrian leader Bashar Al-Assad against the background of information about a chemical attack in the city of Duma and promised to take a decision on retaliatory actions within two days, RIA reports
News