Russia is ready to accept its previously proposed draft resolution on the establishment of a new mechanism to investigate the use of chemical weapons in Syria, reports
RIA News
Statement by the Permanent Representative of the Russian Federation to the UN Vasily Nebenzi.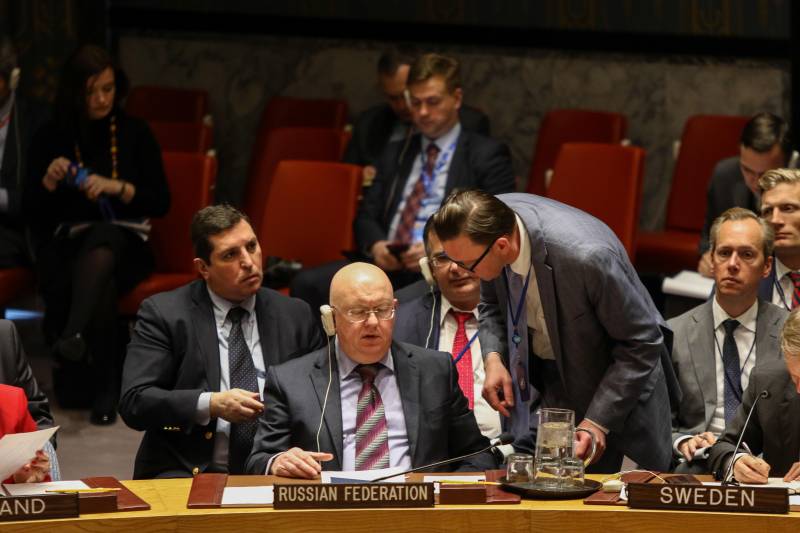 With regard to an independent investigation mechanism, we are also in favor of
said Nebenzya at the Security Council meeting.
The diplomat recalled that the draft resolution proposed earlier by Russia on the creation of such a mechanism was at the "ready to vote" stage.
We are ready to accept it even today,
he said.
In January, the Russian Federation circulated a draft resolution of the UN Security Council, which asks "to establish an independent UN mechanism to investigate chemical attacks in Syria (United Nations Independent Mechanism of Investigation, UNIMI), to provide a truly impartial, independent and professional method of investigation."
The US delegation then opposed.
According to the draft proposed by the Russian Federation, experts should draw their conclusions on the basis of "reliable, verified and confirmed facts", and evidence should be collected "directly at the sites of incidents". And the conclusions of the commission "will thoroughly study the UN Security Council."
Yesterday, the United States circulated its updated draft resolution on the establishment of an investigative mechanism. The document, prepared by the Americans back in March, "most seriously condemns the continuing use of chemical
weapons
in Syria, which were reported, in particular - the attack in the 7 Duma on April 2018 of the year. " Council members, according to the draft, also "express their determination to bring the perpetrators to justice."
Until now, none of the projects has been put to vote.