After the assassination attempt on a former GRU employee Sergey Skrypal and his daughter in Britain, Europe, together with the international community, began to take real steps against the Russian Federation in order to show her that her behavior in the international arena is unacceptable, leads
InoTV
words of the vice-president of the European commission, the former prime minister of Latvia Valdis Dombrovskis.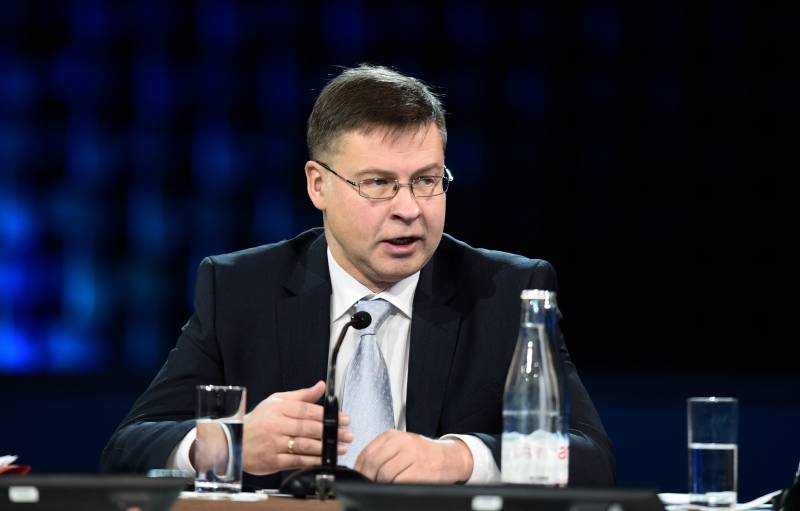 Certain fears have arisen in connection with the case of the Violinist - it's still, it's about the use of chemical
weapons
on European territory, so the case is very unprecedented, and some answer must definitely be given to this. And I see that the EU, together with other members of the international community, really gives such an answer, introducing certain countermeasures and demonstrating to Russia that such behavior is unacceptable,
Dombrovskis said in an interview with CNBC.
In his opinion, Brussels managed to convey to Moscow the idea that she was not going to endure her actions.
I think that Europe made it clear that it would not tolerate aggressive behavior of any kind on the part of Russia, which it clearly demonstrated through aggression against Ukraine, the seizure of the Crimea, the conflict in the Donbas - and now there are also concerns about the Skripl case . It seems to me that it is very important that the EU and the international community as a whole respond to such behavior,
noted the representative of the European Commission.
Relations with Russia can be improved, but for this, mutual readiness for negotiations is necessary, he said.
Of course, relations are difficult now, but in order to improve them, both parties must be ready to engage in constructive dialogue and stop aggressive behavior. So far, as you can see, there are some problems with this,
concluded Dombrovskis.